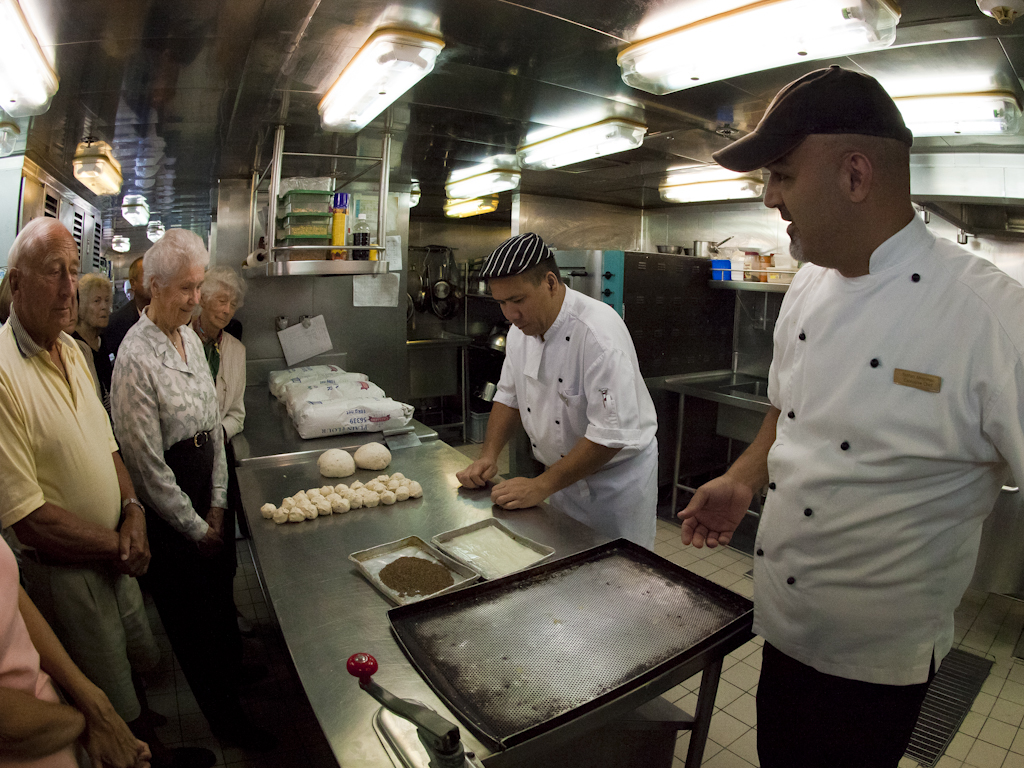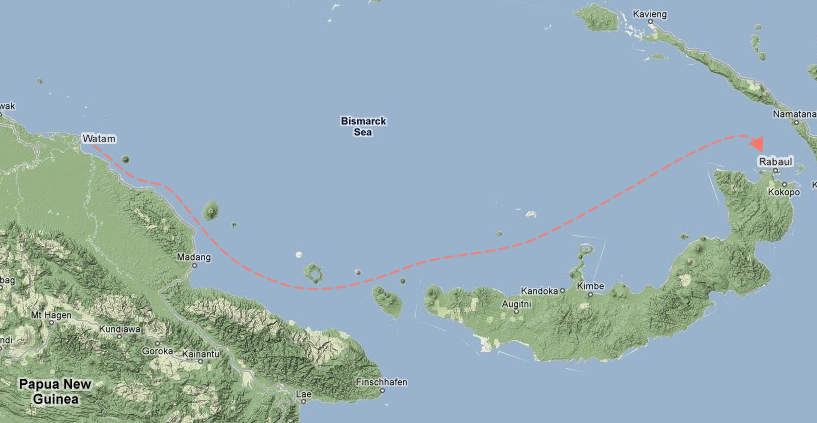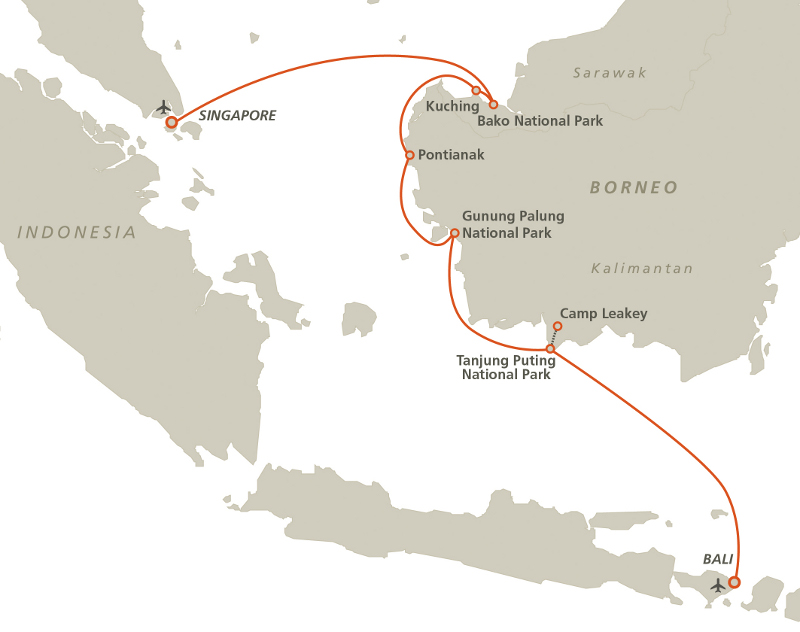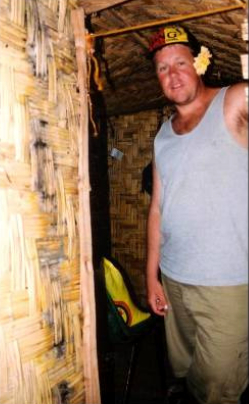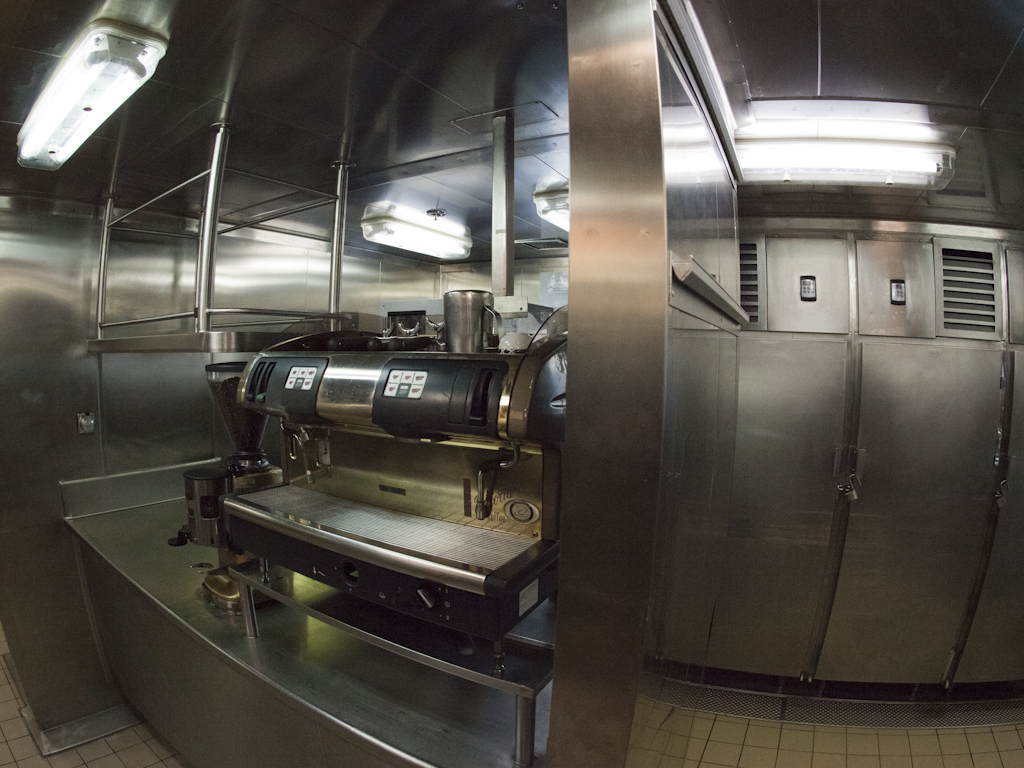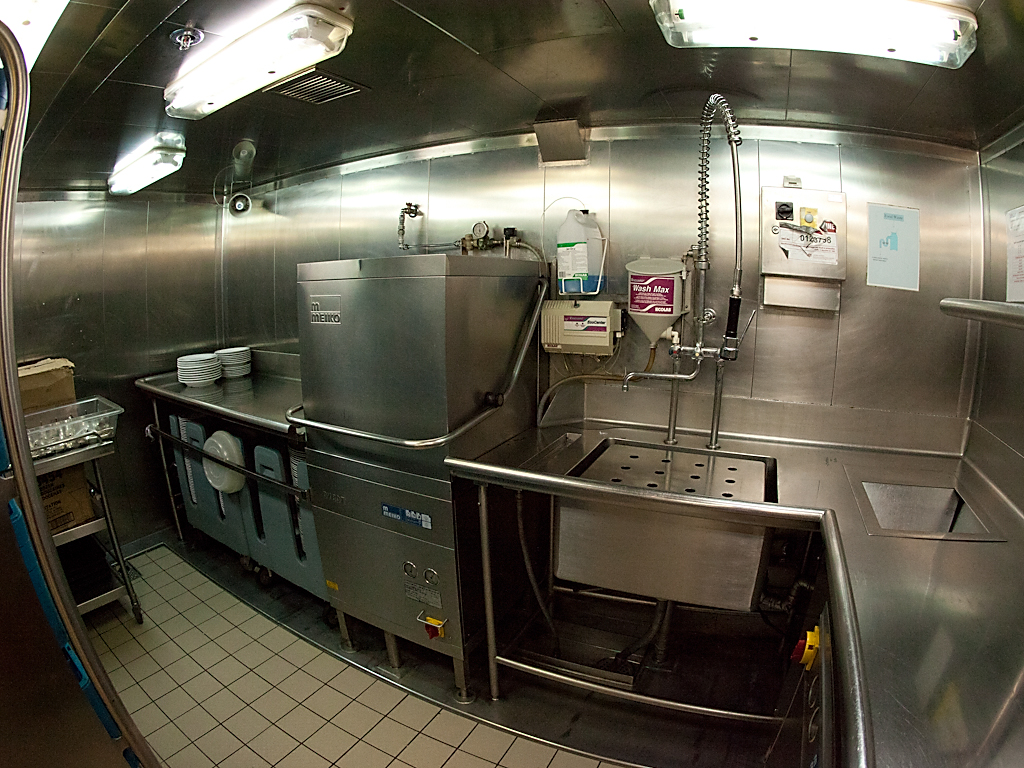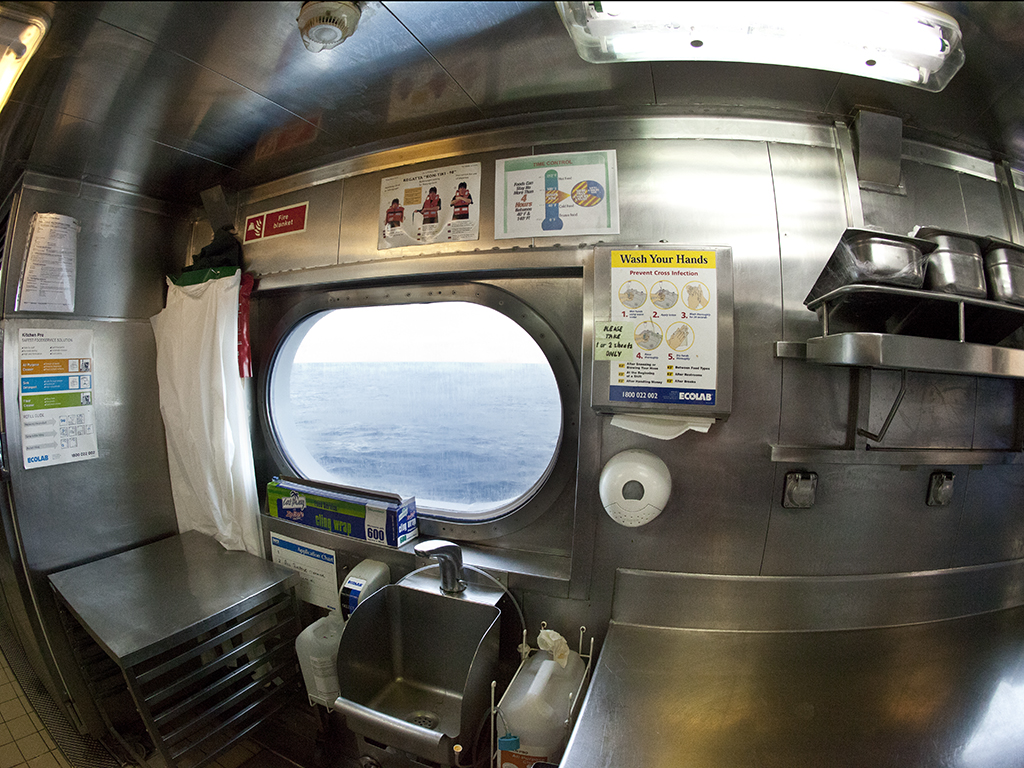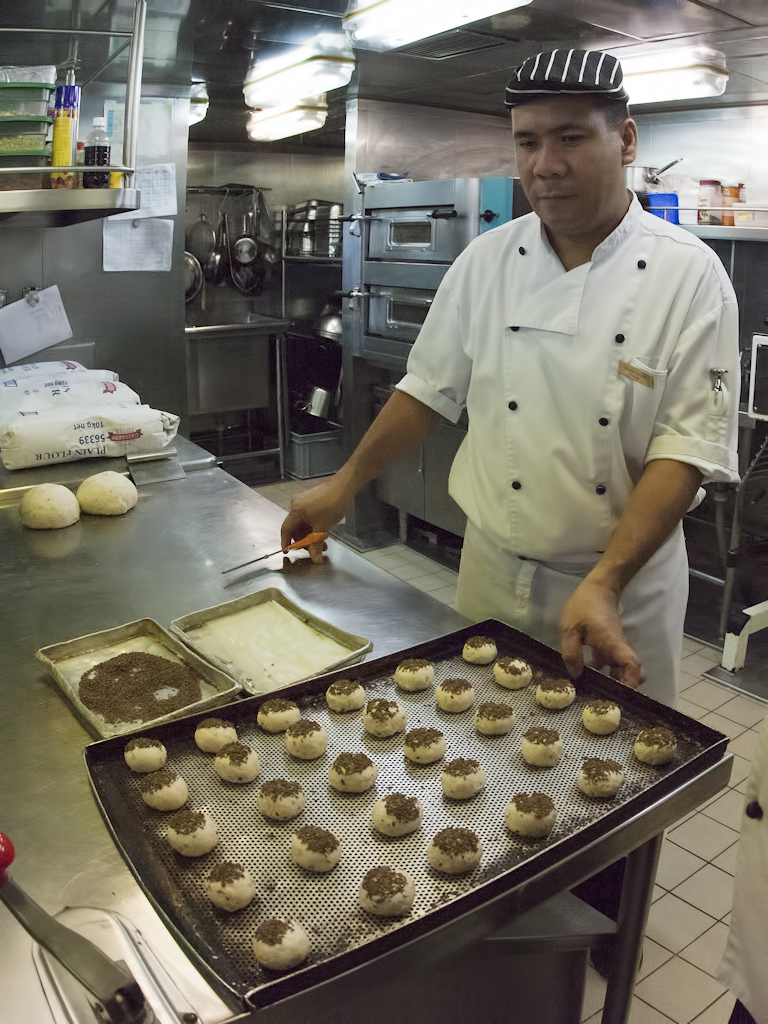 At Sea
Today is another sea day, and once again that means no landfall but lots of onboard activities to keep us all busy. Personally I'm looking for a bit of a relaxing day, with time to catch up on some much needed backups of my growing photo library and some book reading.
Executive Chef, Stefan Alverman shows us around the Galley
Our path today see us backtrack East with Rabaul as our final destination sometime tomorrow.

Map of the region showing our heading - Google map link
After a leisurely breakfast we make our way to the Leda Lounge for a presentation by Mick Fogg, the expedition leader, on some of Orion's future expeditions that will sail in 2011/12.
Mick's presentation is fantastic and by the time he presents the
Camp Leakey – Faces in the Forest – Voyage of Discovery
, to be sailed in the new Orion II no less, I'm ready to sign up for it on the spot. It departs on December 29th and Mick is so passionate about it by the time he's finished I've picked up a booking form and put our name down!Here's the information on the expedition from the
Orion website
, "A myriad of exciting destinations await us as we voyage along the southern and western coastlines of Borneo. From isolated tropical islands to diverse National Parks, our itinerary will showcase some of Borneo's undiscovered jewels. We will be joined by Dr. Galdikas onboard Orion II and at the landmark Camp Leakey in Tanjung Puting National Park, allowing us the opportunity to view the rehabilitation of the ex-captive orangutans. Tanjung Puting is one of the great wonders of Borneo and is a wildlife mecca. We also visit Gunung Palung and Bako National Parks to examine, first hand, the complexity of ecosystems that once covered the entire Island. They now provide a refuge for Borneo's 15,000 species of plants, 222 species of mammals, 420 resident birds, and numerous other reptile, amphibian and fish species."
The Faces in the Forest itinerary
After the presentation it's back to relaxing and we grab a bit of sun time up on Deck 6. After lunch Justin is giving a presentation called "A Highlands Wedding: one man's story" which, knowing him, should be very humorous.At 2:00pm sharp we are back in the Leda Lounge for Justin's presentation, anticipating a great talk, and we are not disappointed. 
His presentation was an in-depth, personal journey through the marriage proposal process entering traditional Papua New Guinea society. It covered more than 10 of his years in PNG, including marriage to a highlands woman, two highland wedding feasts and an axe-wielding father-in-law!
A young Justin in his new village house [from Orion Expeditions]
- For some amazing stories follow Justin as he travells the remote spots of the world on his blog,
Global Citizen
Wow these sea days are tough, now we have to go up to the sun deck as they are serving "devious" ice cream sundaes…tough.After the sundaes, which were indeed devious, we head on down to the Library to meet Stefan, the Executive Chef, who's going to give us a guided tour of the Galley.It's great to see behind the scenes, it's amazing how they can accomplish so much in such a small confined space. Stefan gives us a great overview of the kitchen and points out each of the prep stations that are manned almost every hour of the day.
Sample of images from the Galley: Expresso Machine, Dishwasher, Work Station, Cookies ready for the Oven
So much for lazing around, after the Galley tour we head up to the Cosmos Theatre for a lecture by Mick entitled, "In Vulcan's Shadow: The History of the Rabaul Caldera". Mick takes us through the formation of the Rabaul Caldera as well as the volcanic and significant history of the Rabaul region. I've never been close to an active volcano before and I can't wait to see Rabaul and experience it up close. For more information on Rabaul check out the
Wikipedia entry
.There's one last event for the day and that's a recap by the expedition team on our day at the Watam village and the Sepik River and a briefing on our day in Rabaul tomorrow.Dinners in the Constellation restaurant so Kelly and I decide to head for the cabin and a bit of room service. So much for a lazy day!