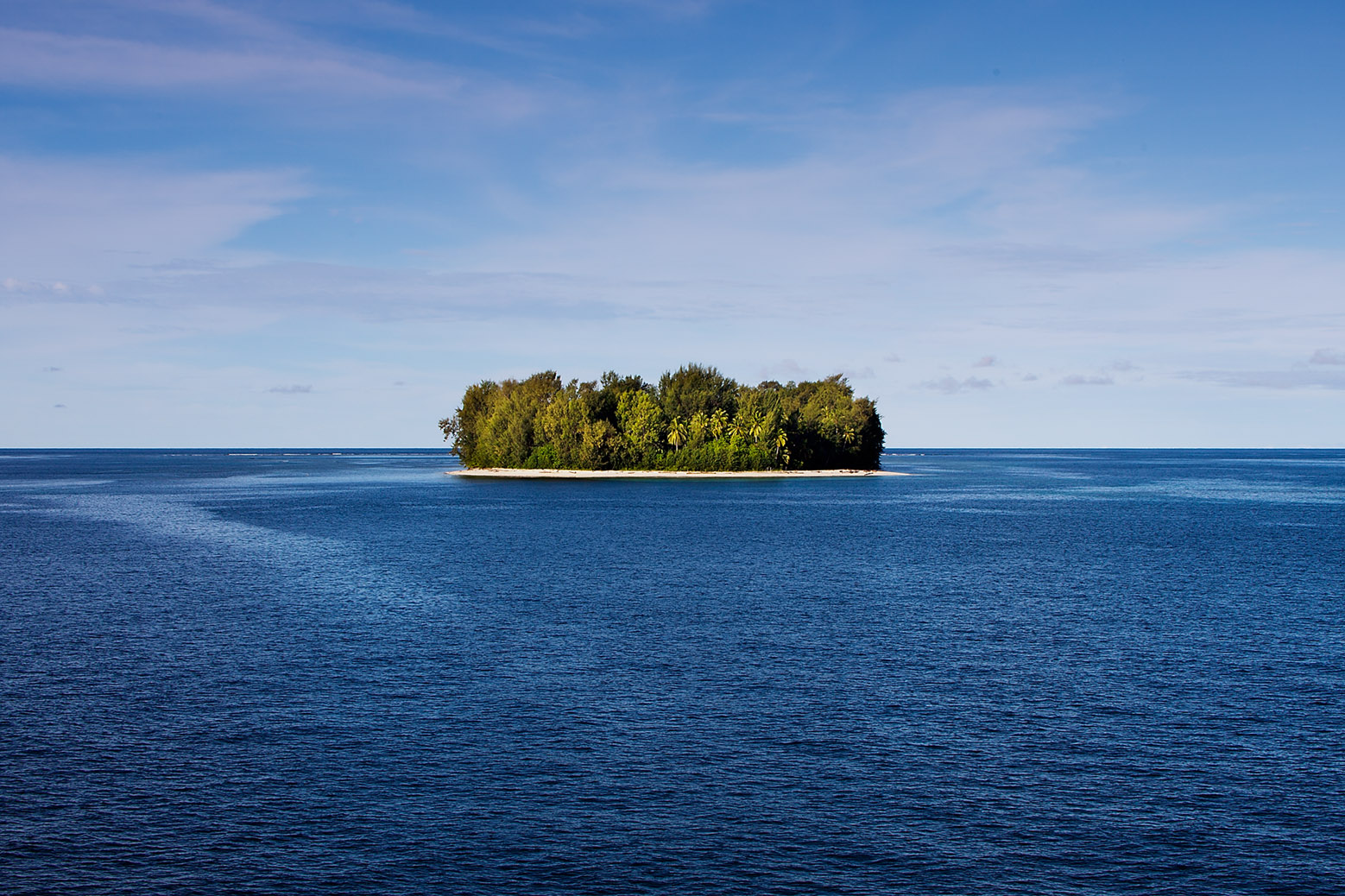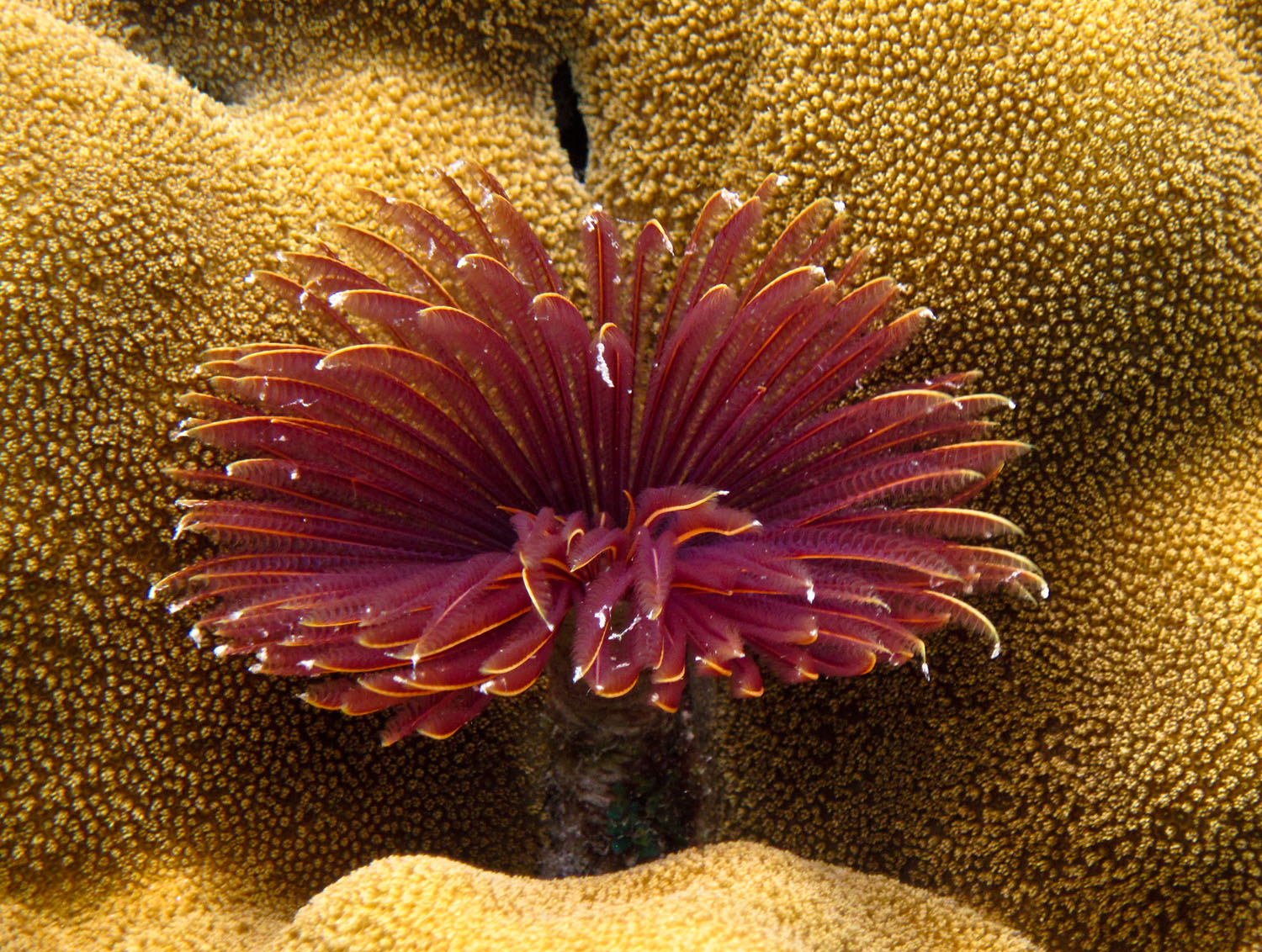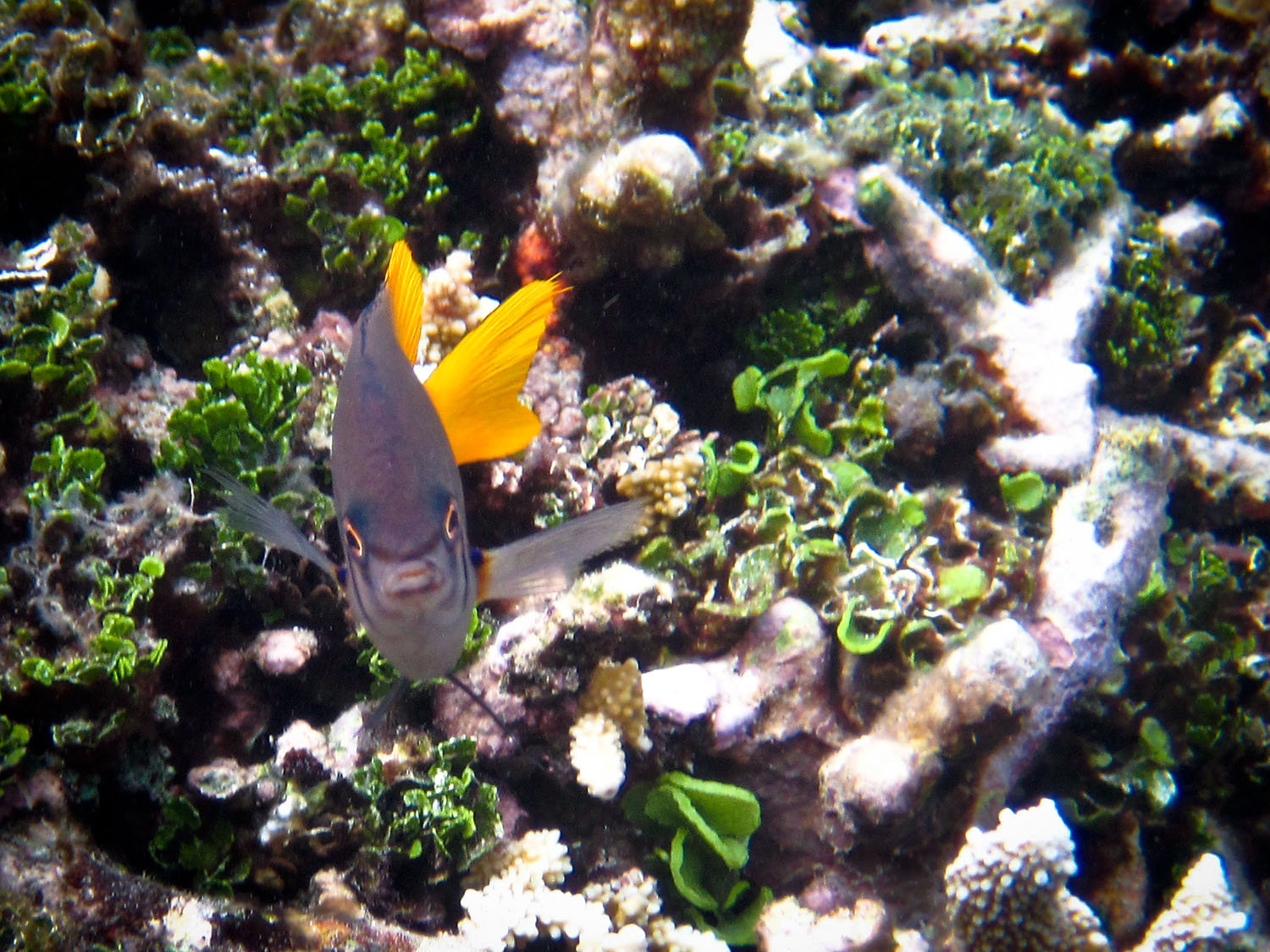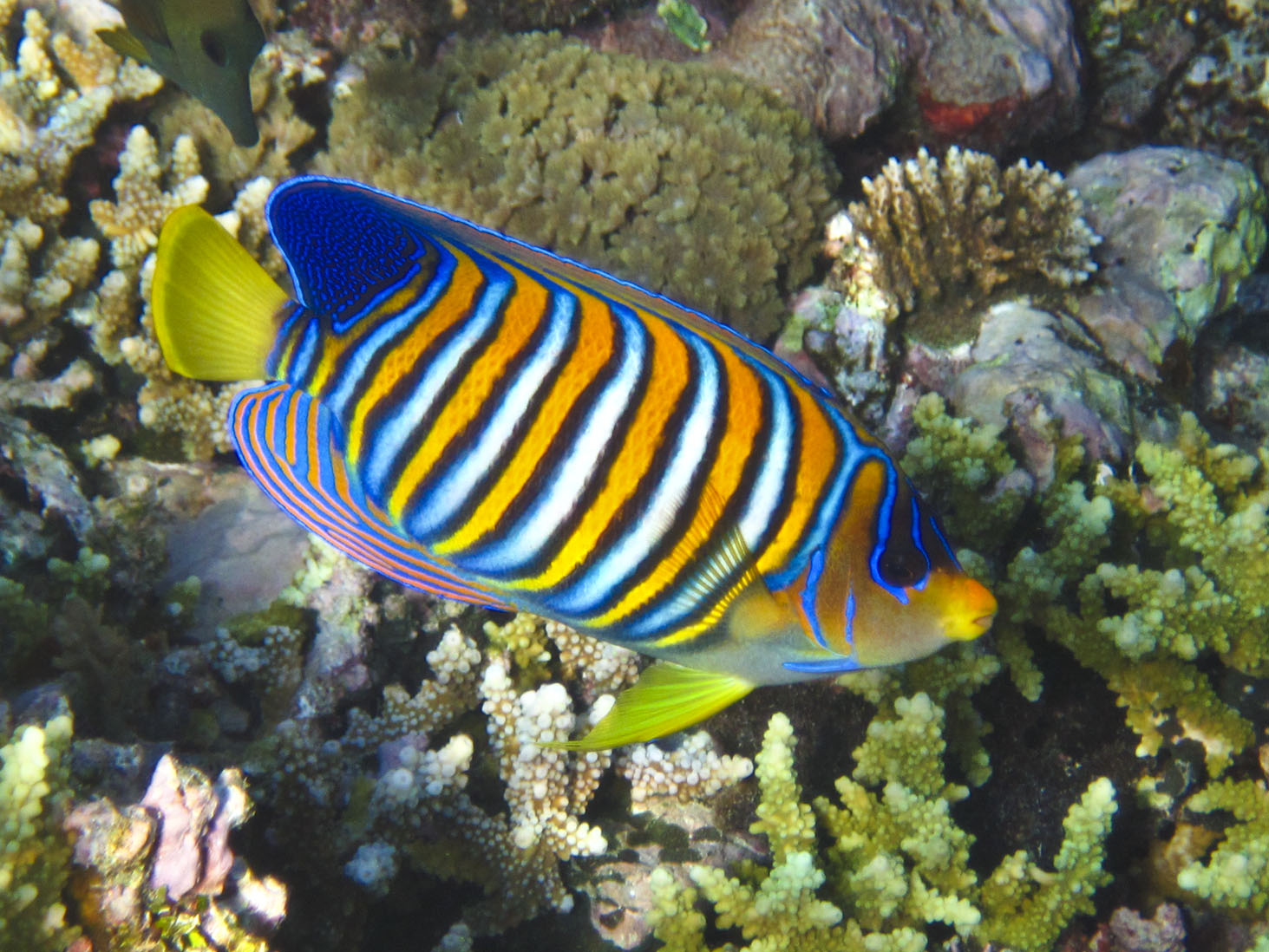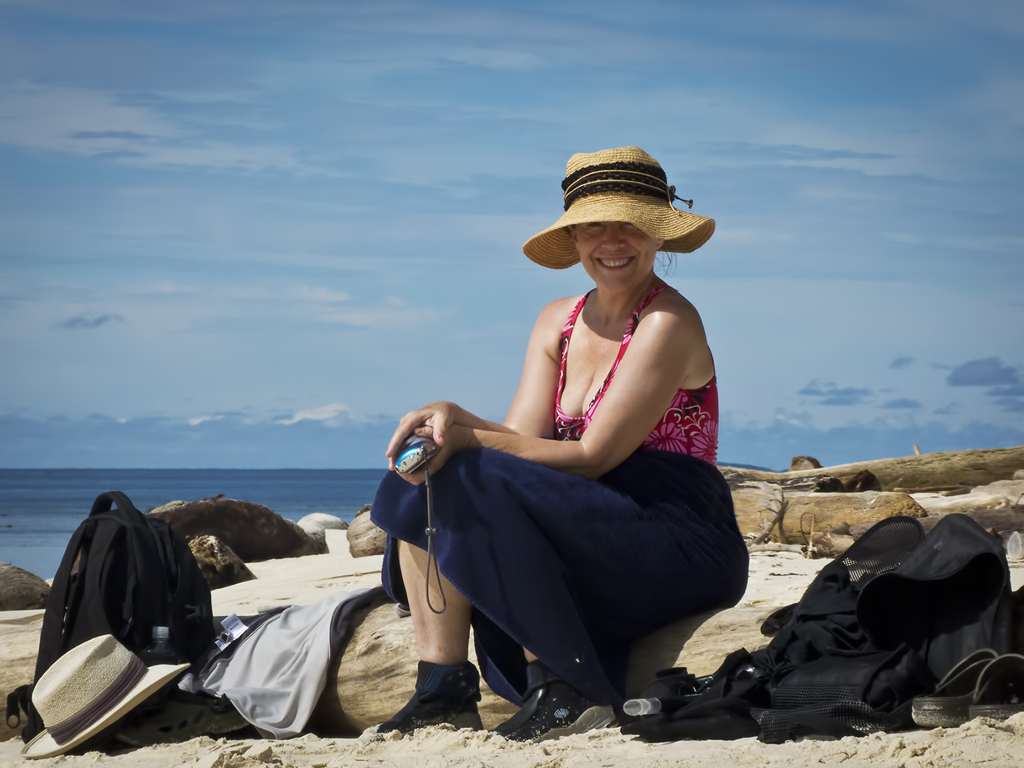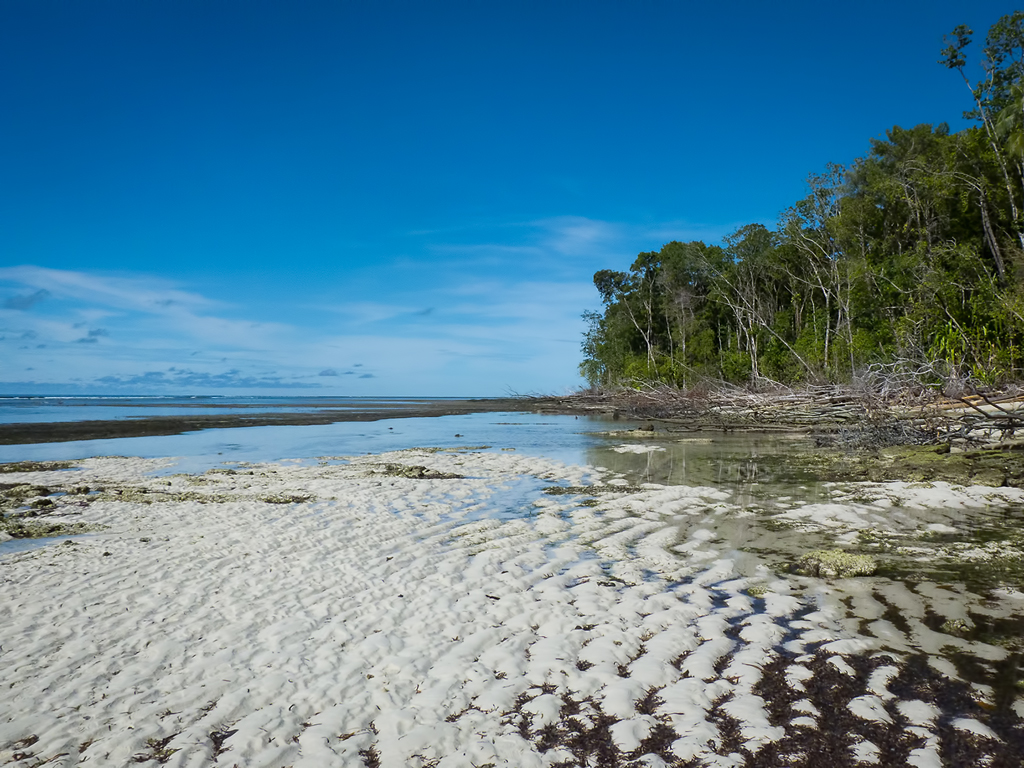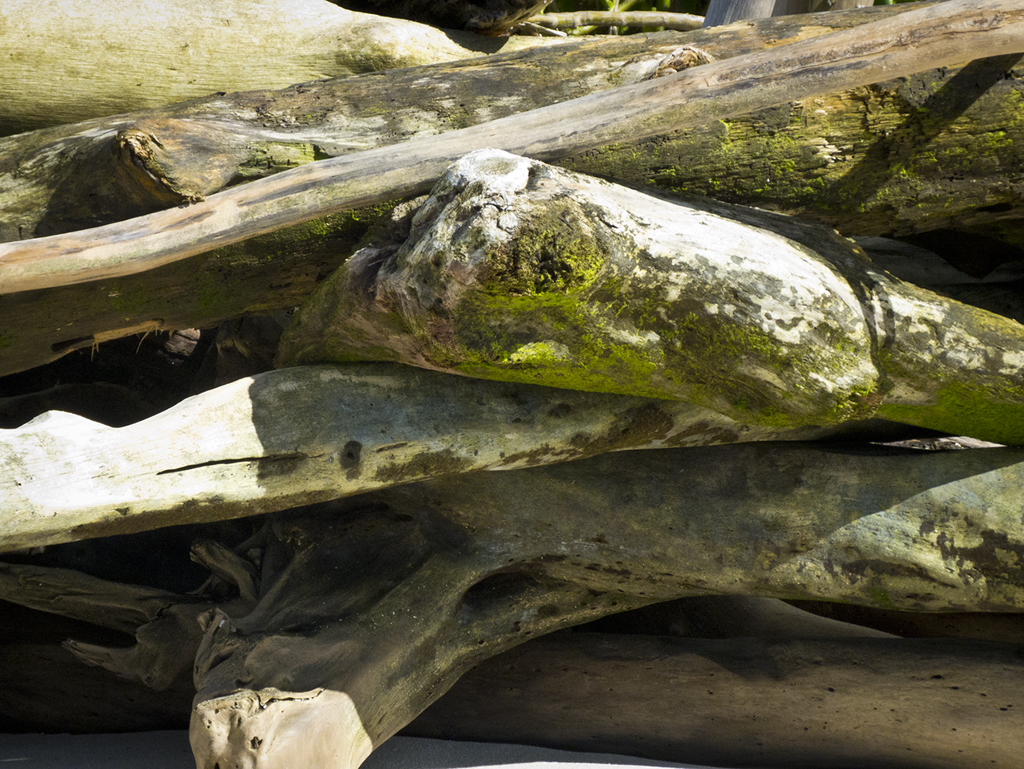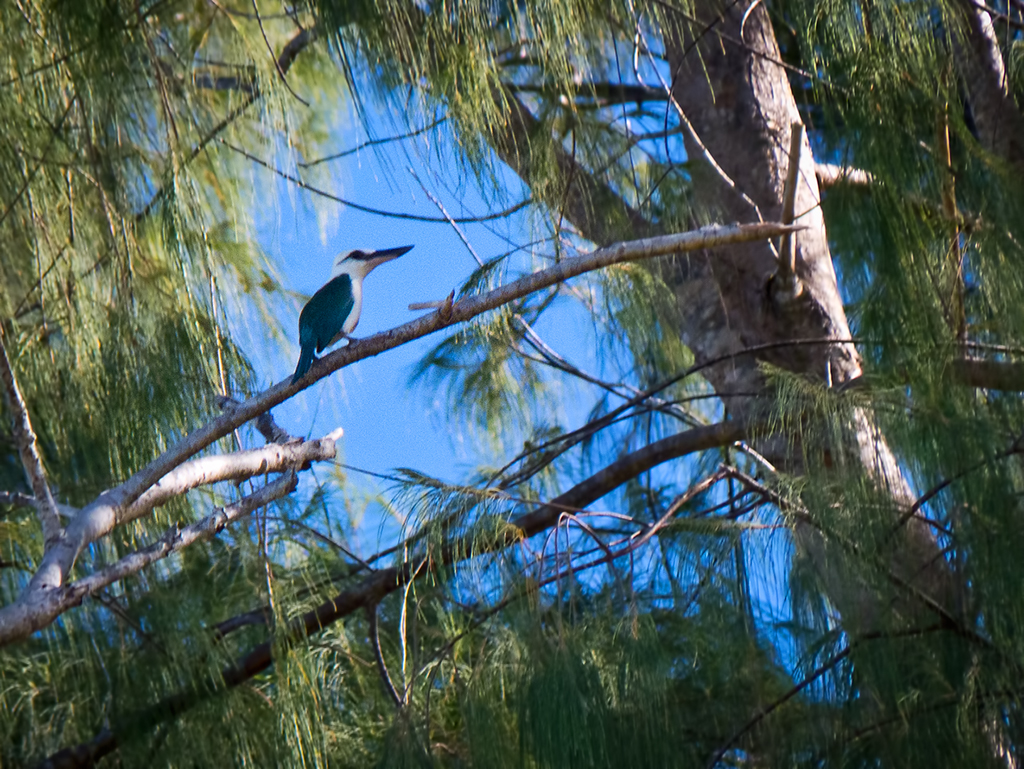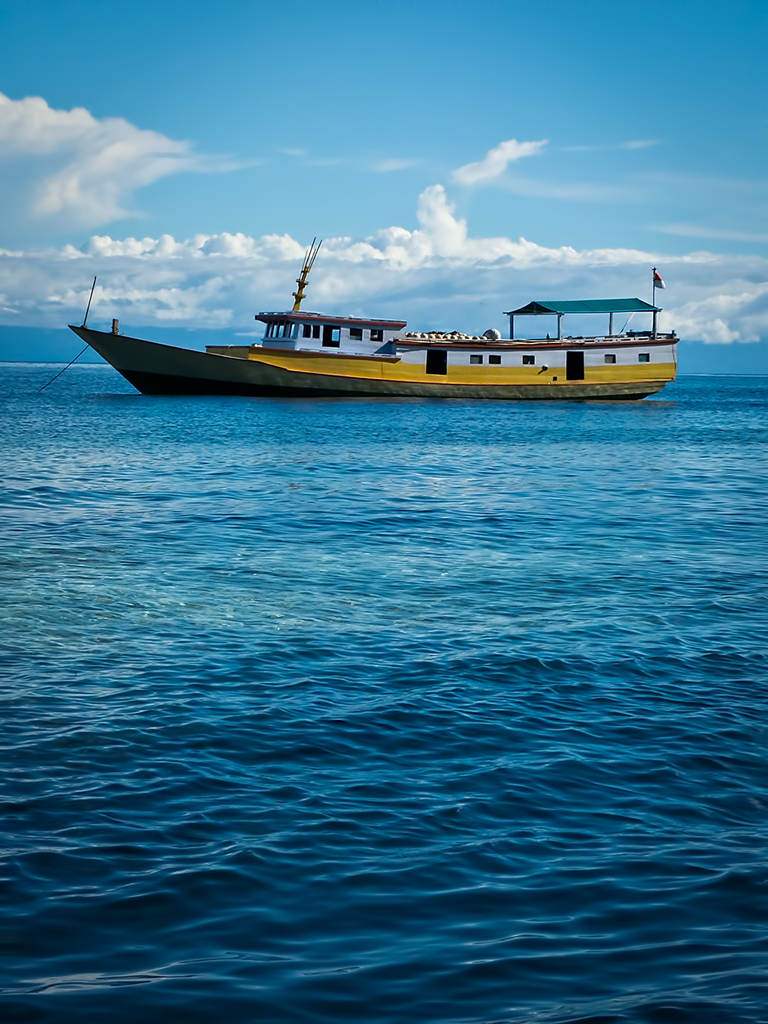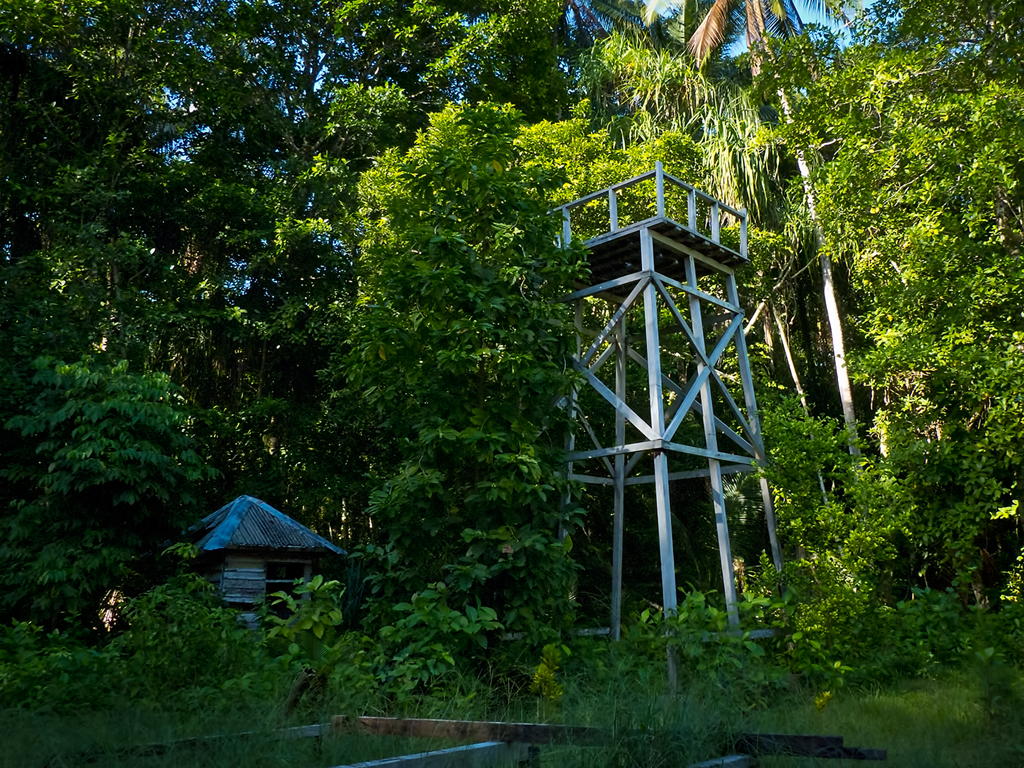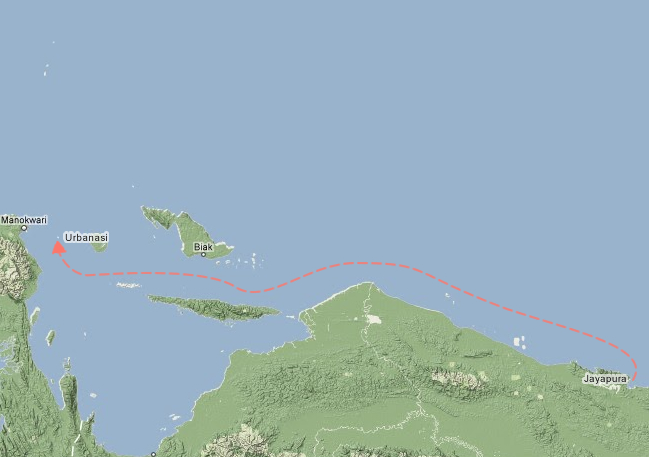 Urbanasi, West Papua - Coral Triangle

Urbanasi, the ultimate deserted island
Map of the region showing our heading -
Google map link
When you come across Urbinasi Island, in the Papadio Island group, you know straight away that its one of those classic tiny islands with white sand beaches surrounded by coral. A classic island made famous by Alexander Dumas in Robinson Crusoe.The area we are in is called the Coral Triangle so named because it refers to a roughly triangular area of the tropical marine waters of Indonesia, Malaysia, Papua New Guinea, Philippines, Solomon Islands and Timor-Leste that contain at least 500 species of reef building corals in each ecoregion. The Coral Triangle comprises the highest coral diversity in the world: 76% (605) of the world's coral species (798) and we get to snorkel in the reefs today!The Orion is scheduled to arrive at Urbanasi around 11:00. This is going to be a wet landing as there are no docking facilities of any kind on the island, in fact I think it's going to be pretty much just us there. From the schedule we are going to have approximately 5 ½ hours on the island and in the water.Before we arrive Andrew Marshall gives us a presentation entitled "Austronesian Navigation" about the history and migration of people through the Pacific region. It's fascinating how the cultures and people spread throughout the region.Pretty much bang on time the Orion pulls within zodiac reach of Urbanasi Island, and what a view it is. The water is a deep blue, the sky is blue, the sand is white and the island looks just what you picture a deserted tropical island to be.We gear up with all our snorkelling paraphernalia, and head to the Leda Lounge to start boarding. The trip to the island only takes a couple of minutes and it's not long until we are snorkelling the reef.It's incredibly clear and there are fish and coral everywhere. Unfortunately my knowledge of fish isn't the best, almost nil, so I'm going to try and get Mick Fogg, the leader of the Orion expedition team, to help me with the classification. I do know this strange, somewhat terrifying, underworld creature though,
'wifus-snorkelus
'.
Kelly snorkelling (I hope she forgives me for posting this)
What follows are various fish and corals seen on our snorkelling dive.
Angel Fish
Regal AngelfishMarauder Fish
After a couple of hours in the water, we headed back to shore for a drink and a bit of sun. Neill, Moomoo's husband and I had quickly become friends on the trip and he'd brought along a new camera that he wasn't quite sure how to use. It was a Lumix DMC-FZ100, it's a great little camera with an amazing zoom lens on it, plus it shoots RAW files. I'd been helping him understand the controls and how best to use it so he said I could take it on a walk around the island and try it out. The images that follow have been shot on that camera.
Kelly resting after snorkelling
The island look deceptively small from the direction we approached, once you start to walk around it you realise it's a bit larger than you think. We met some people who'd circumnavigated it in the opposite direction and said it's about 45 minutes to walk around.
Start of our walk
One of the most striking aspects of the island, as you walk around it, is the amount and size of the driftwood that's been washed up on the shore, from huge trees to small branches. At some points you have to negotiate quite a way out into the sea to get around the piles of logs and branches.
Island driftwood
You can hear the sounds of the bird life and there is plenty of activity; high in the trees you can catch glimpses of them.
Island bird
Not far from a completing a full circle of the island we came across a local fishing boat moored just off the island, we watched it for a while but there seem to be little or no activity going on.
Local fishing boat
Just before we finished our walk and returned to our starting point we came across some deserted buildings and what looked like an old water tower. There wasn't any sign on inhabitation and it looks like they had been abandoned quite a while ago.
Deserted Buildings

Around 16:30 we hopped one of the last zodiacs back to Orion and headed up to deck 6 to wash out the sand and enjoy a beer in the jacuzzi.About 17:00 hours the captain weighed anchor and we departed once again on a new heading and new adventures. I think where ever we go Urbanasi will be one place that I'll always remember.