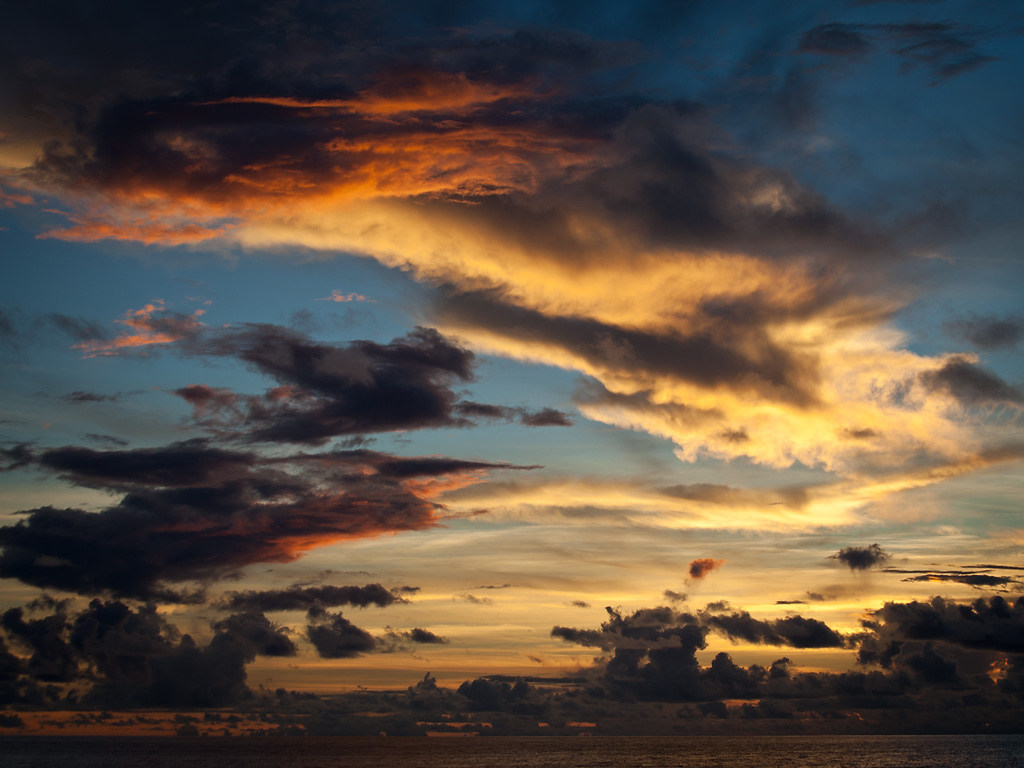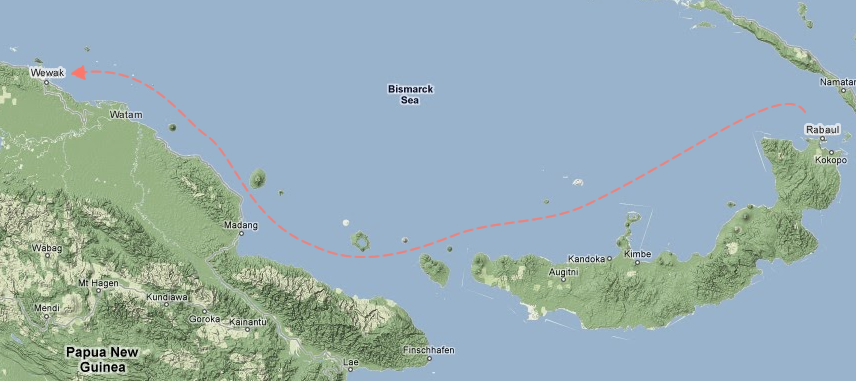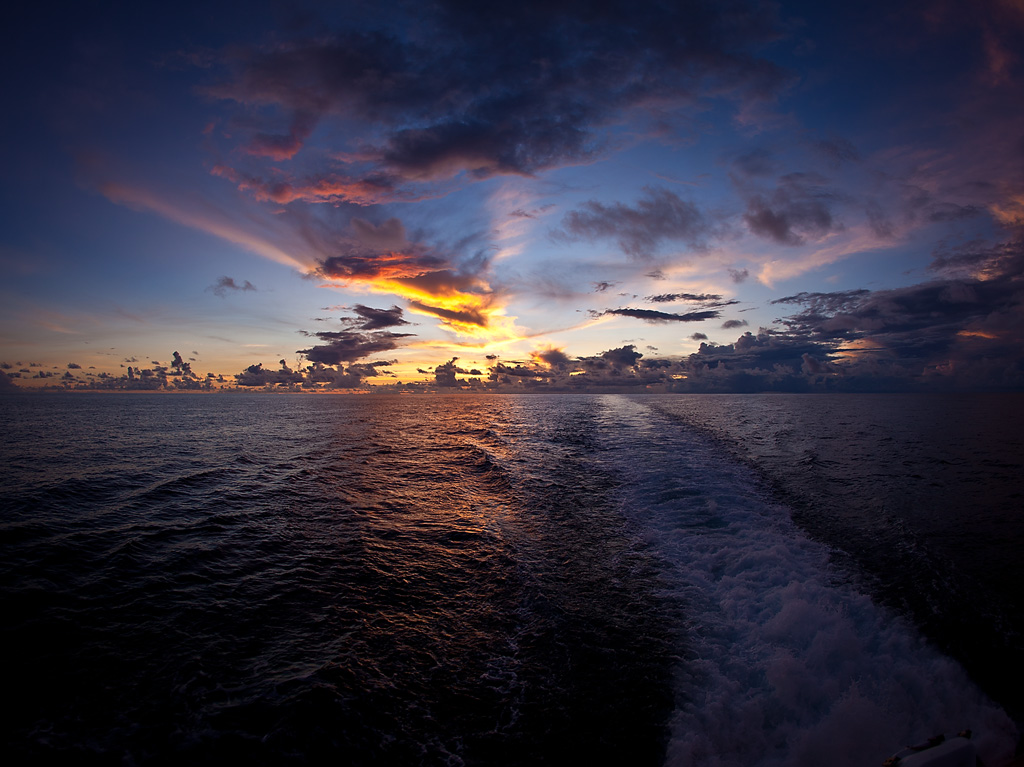 At Sea, Papua New Guinea
Today is another sea day, and once again that means no landfall but lots of onboard activities to keep the passengers busy. For me it's a chance to organise all of the photos I shot yesterday for the Virtual Tour.
Map of the region showing our heading - Google map link
One of the best experiences onboard the Orion are the sunsets and I think the ones I've seen, day after day, in Papua New Guinea will remain with me forever and today is no exception.
Sunset on the sea day to Wewak
Tomorrow we are scheduled to arrive in Wewak at 08:00 our last port of call in Papua New Guinea.