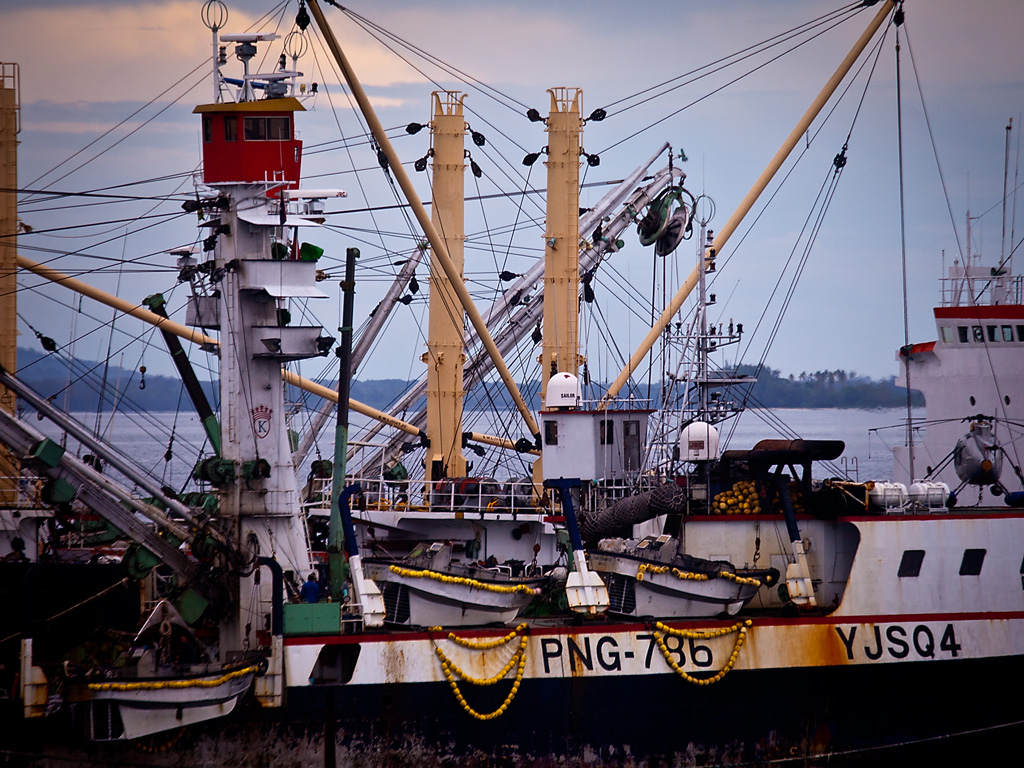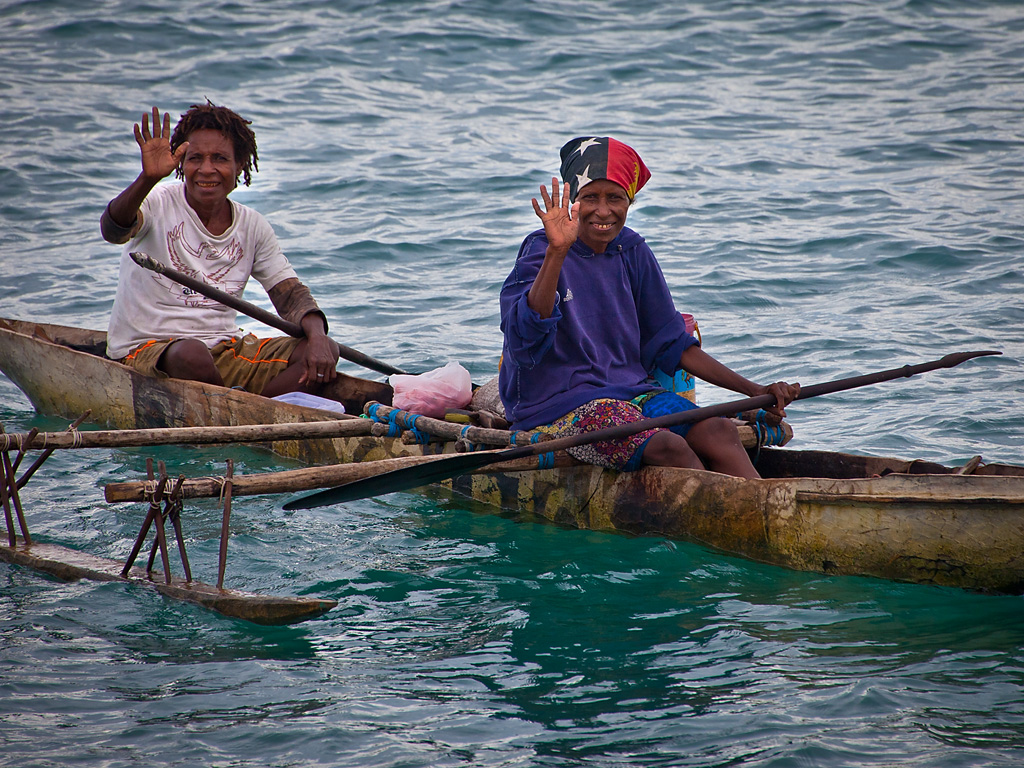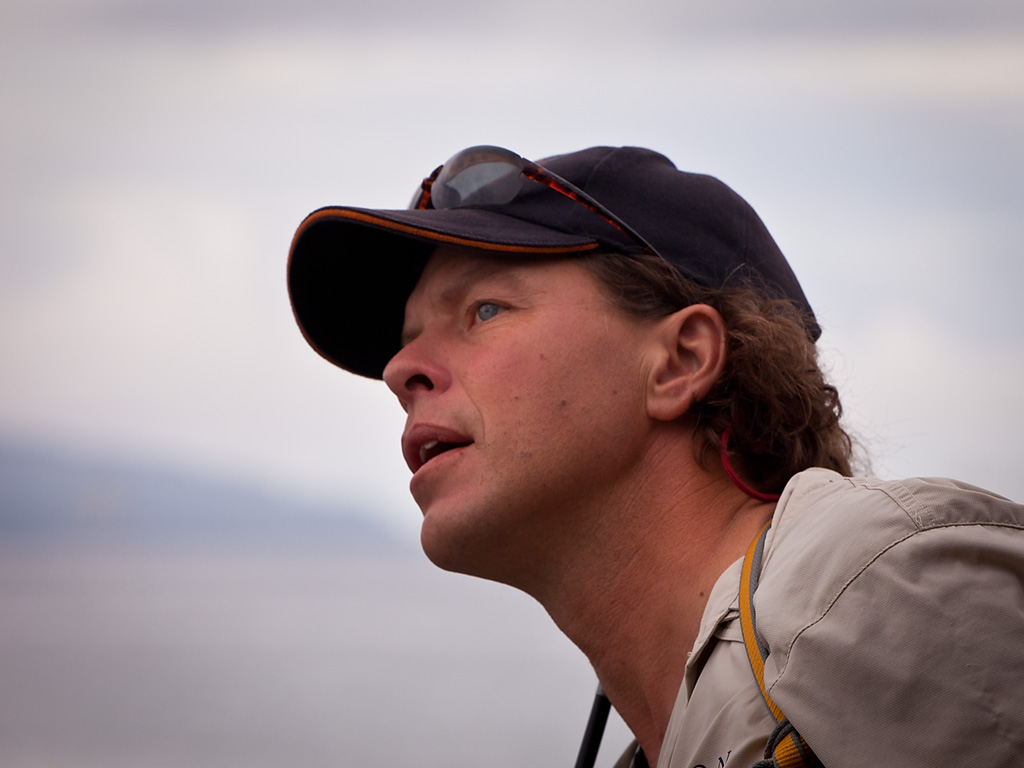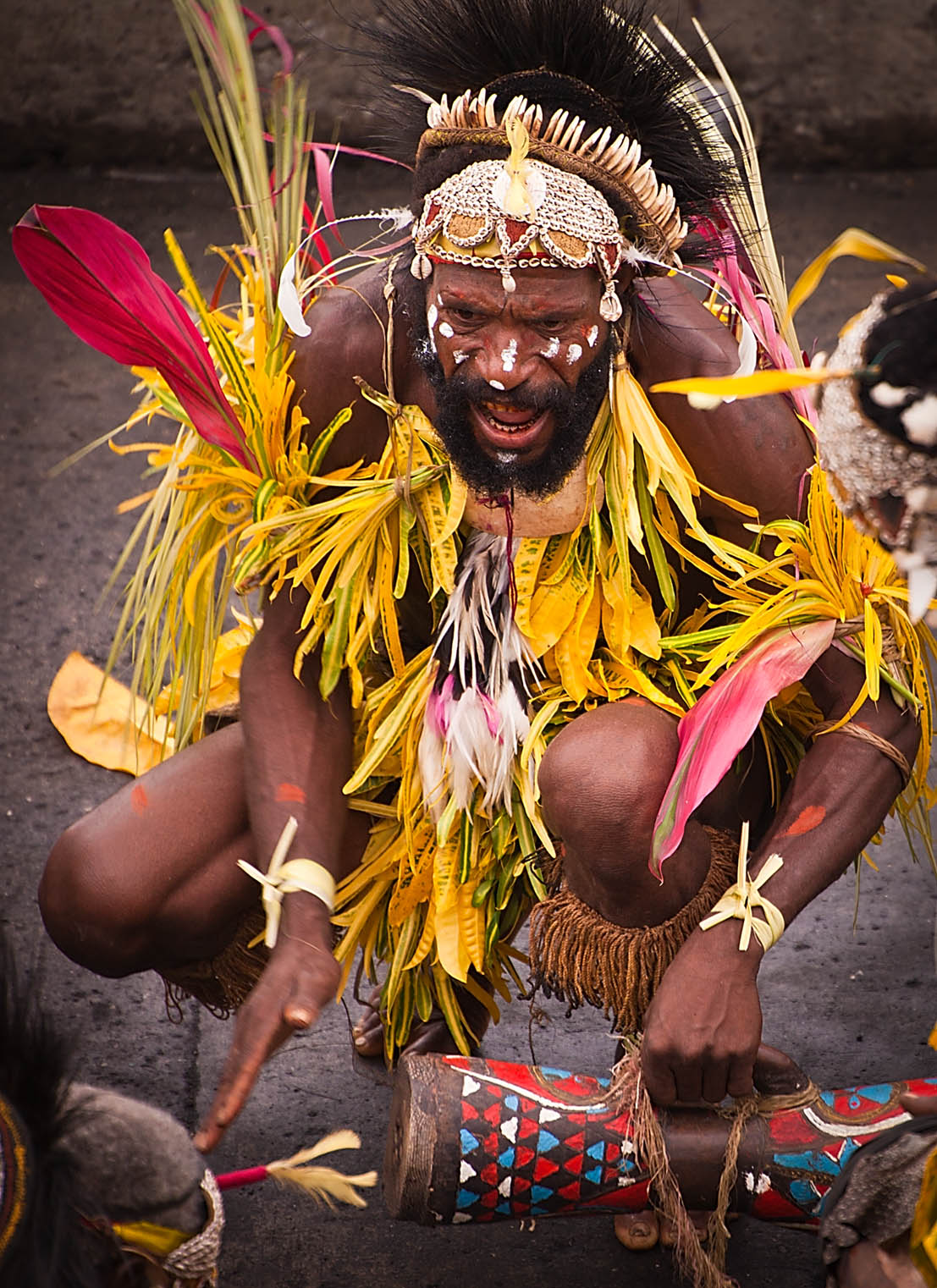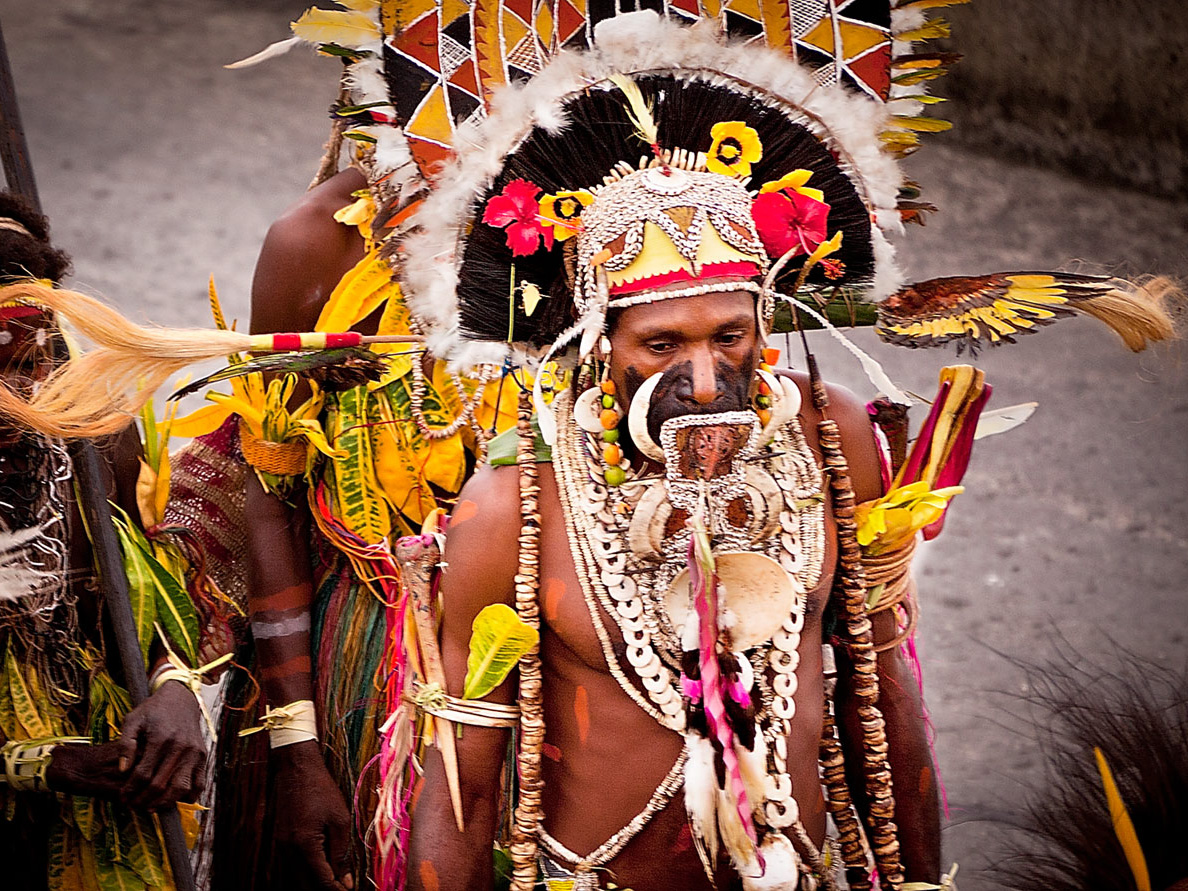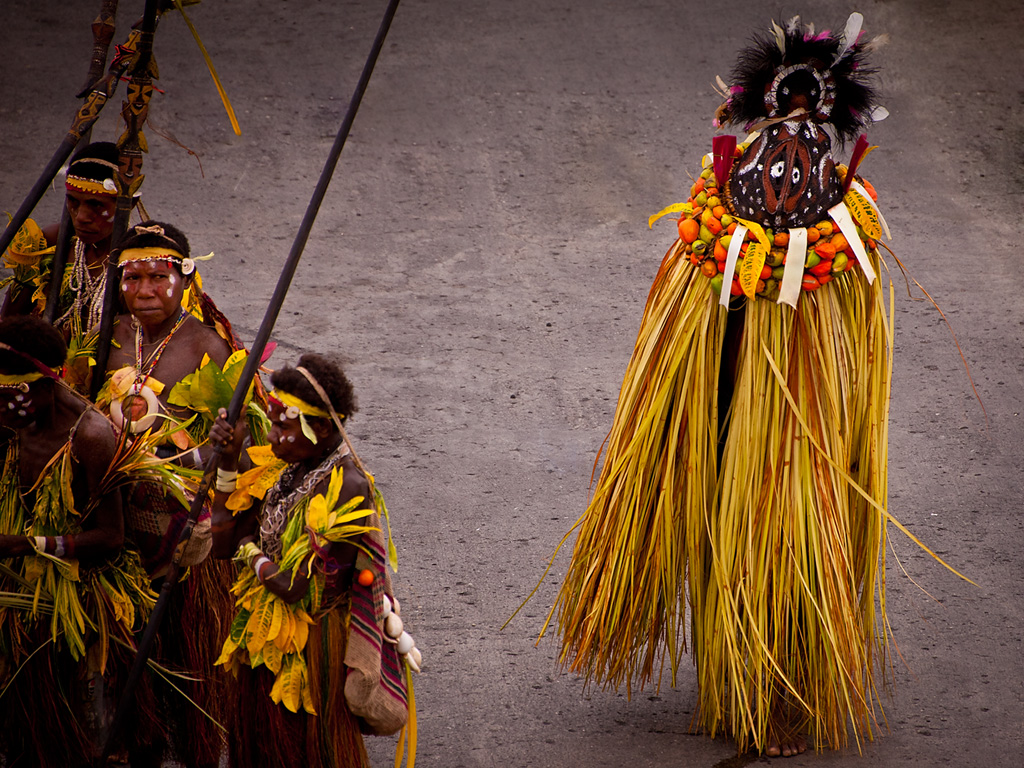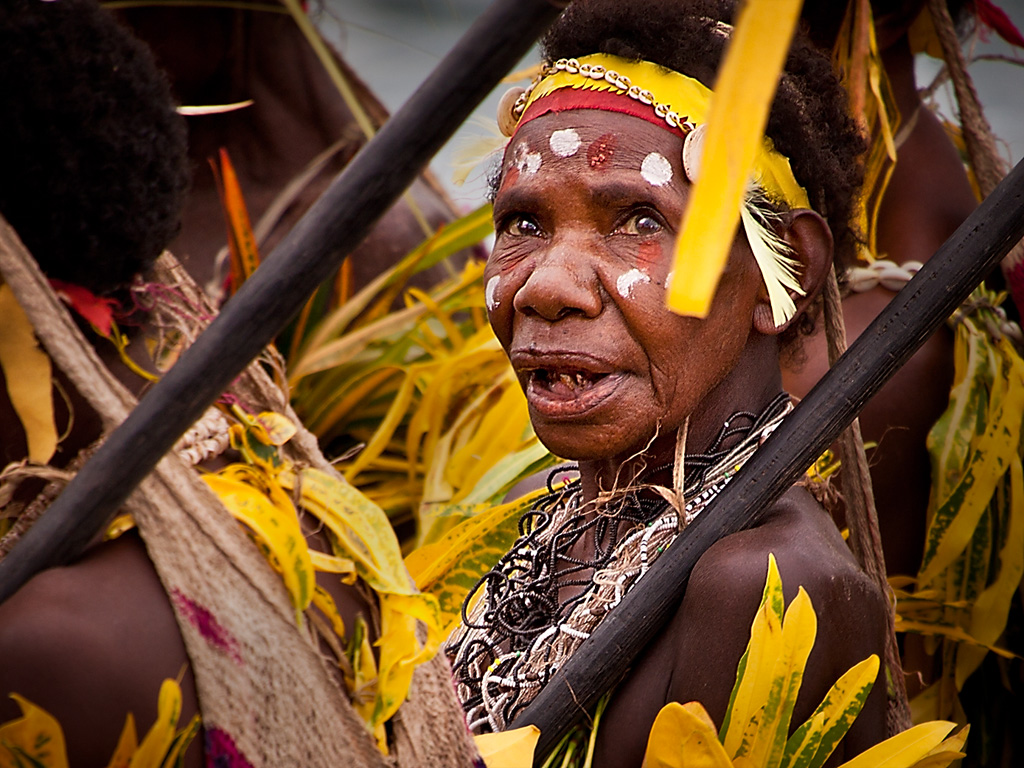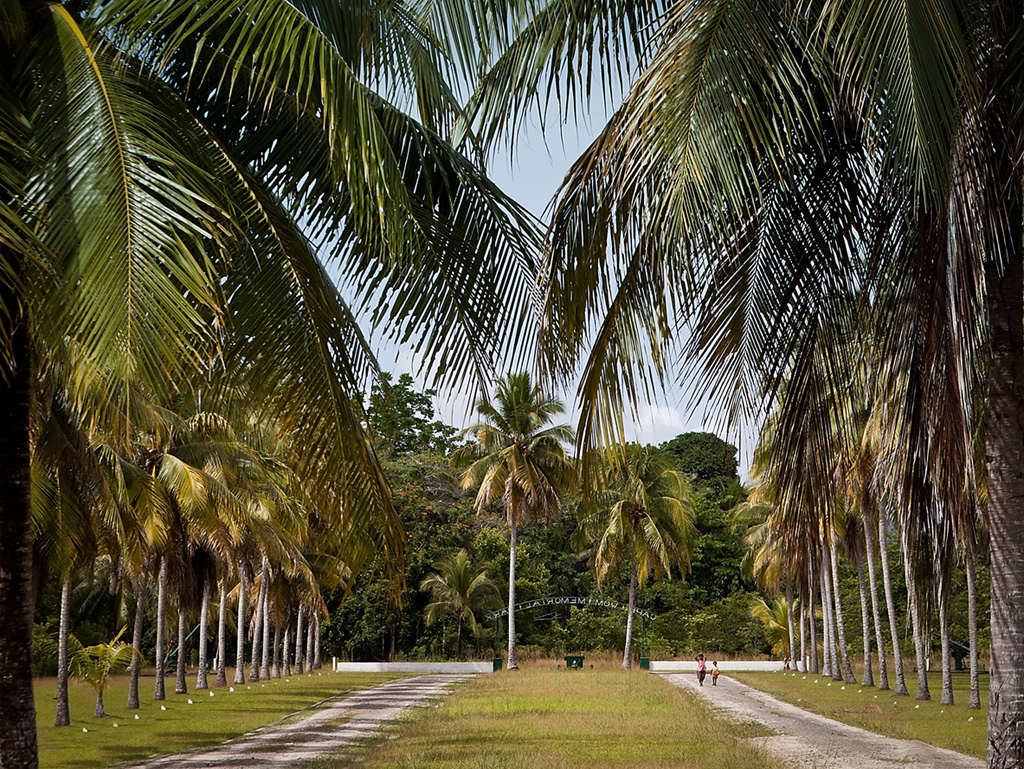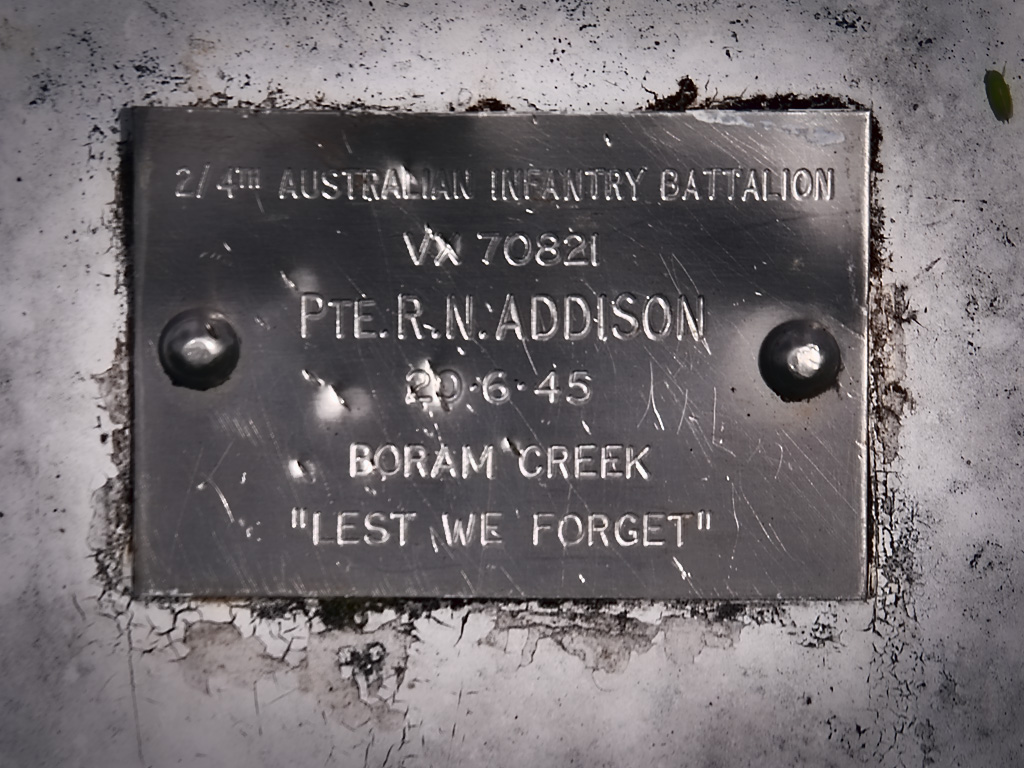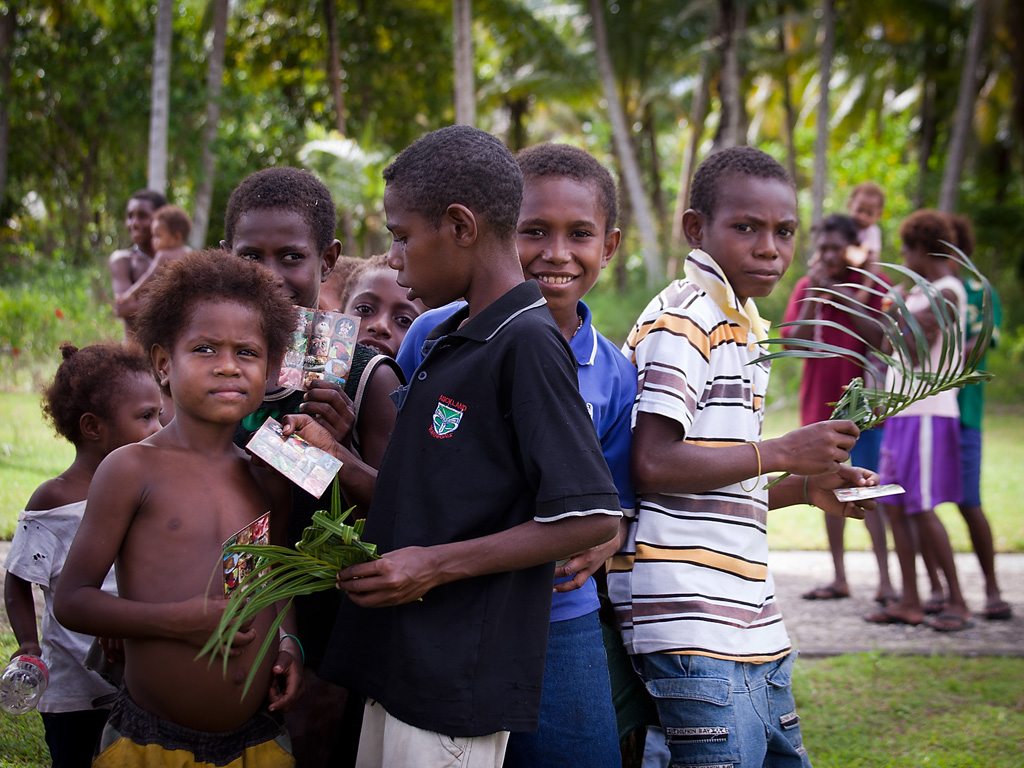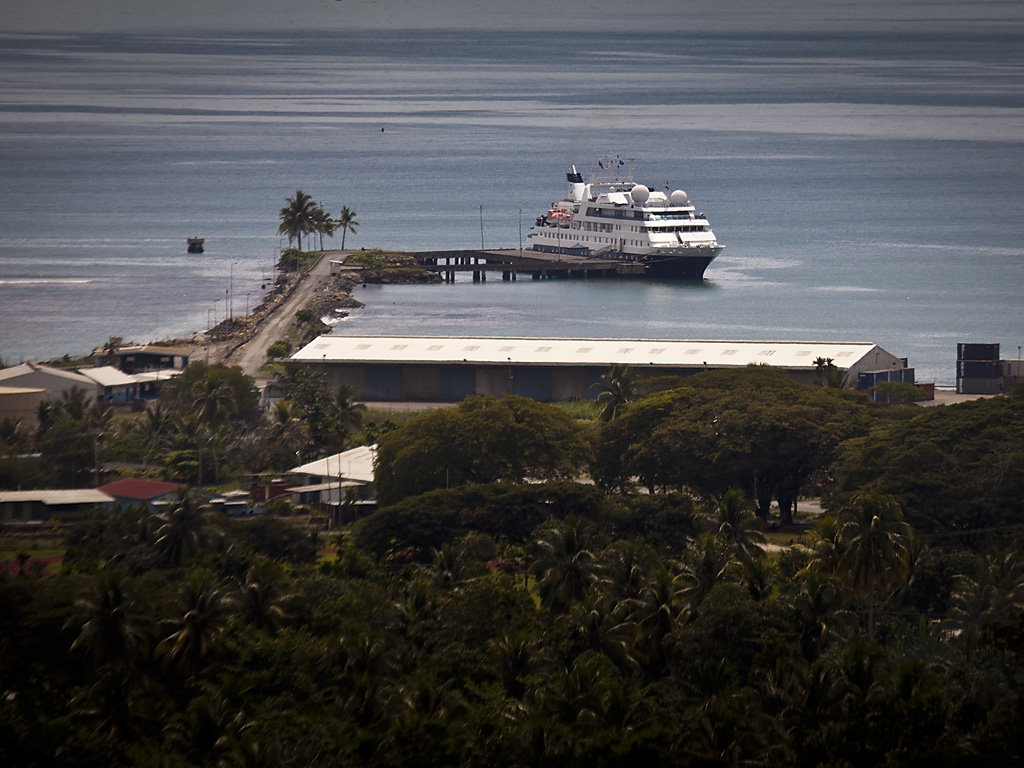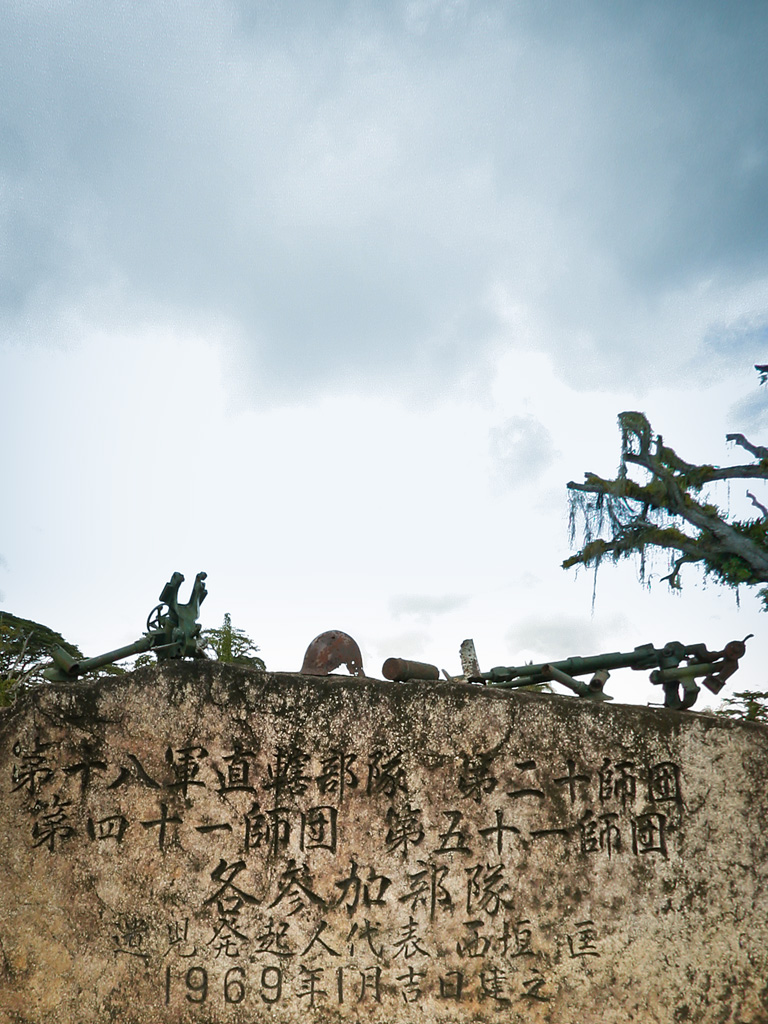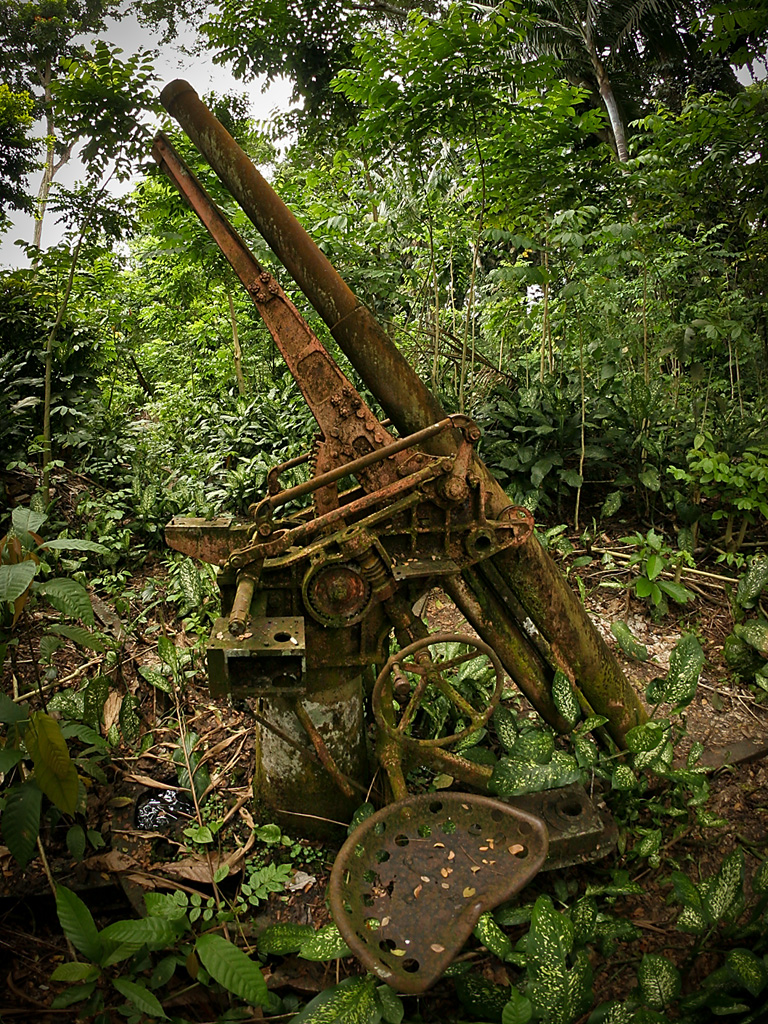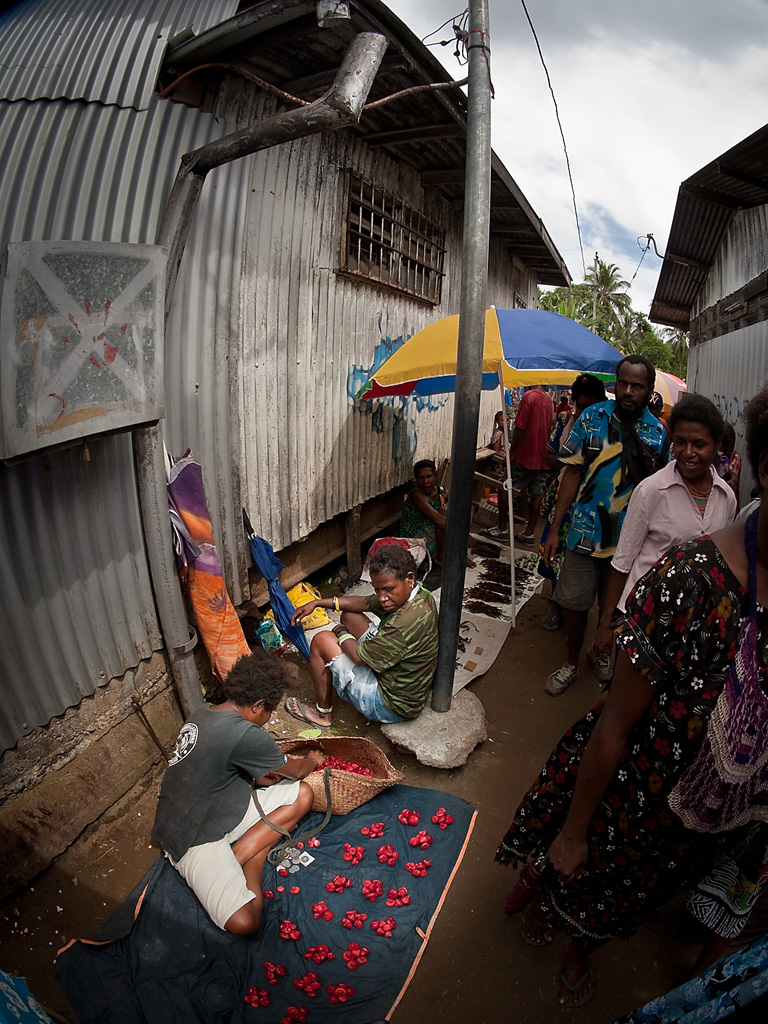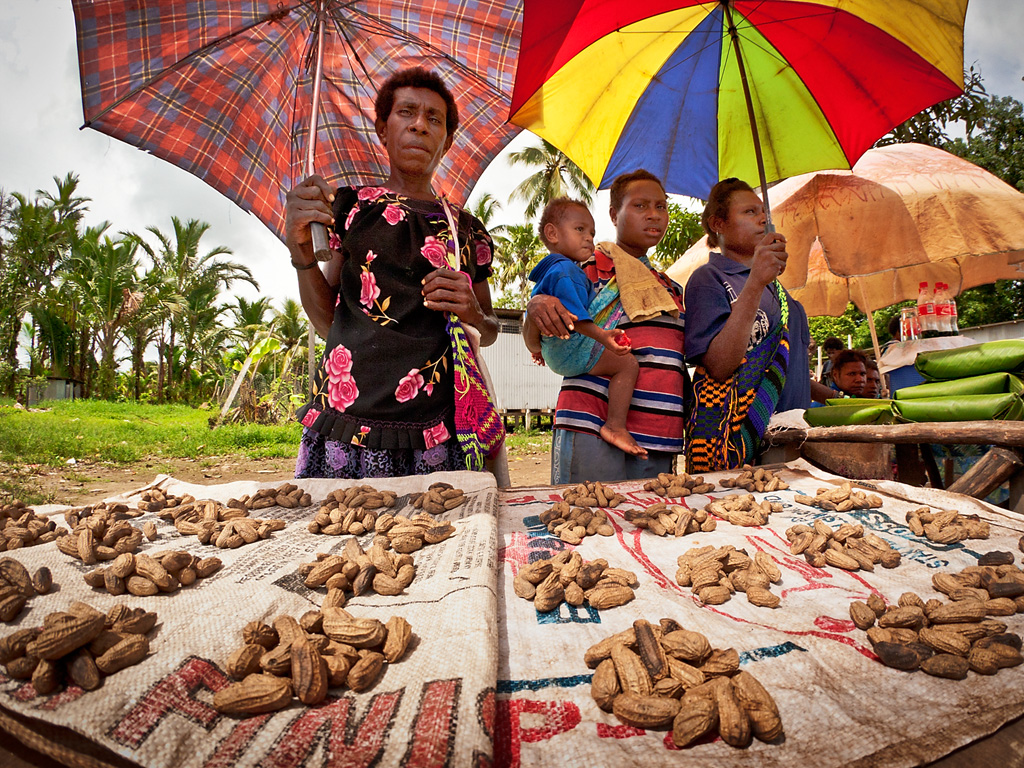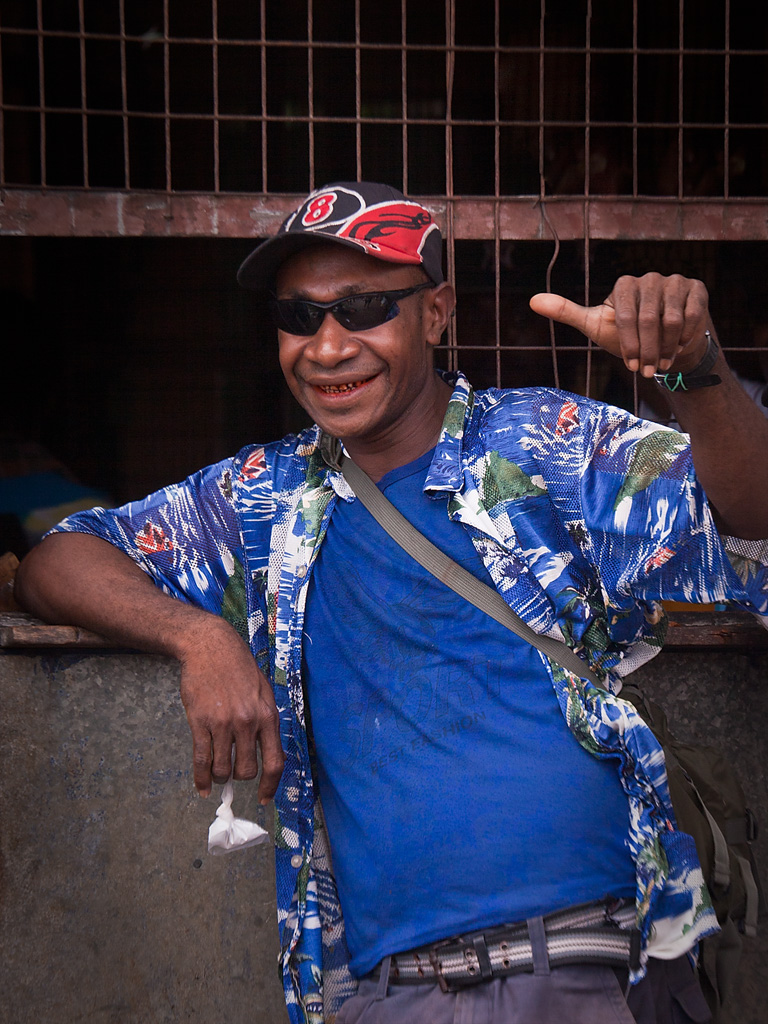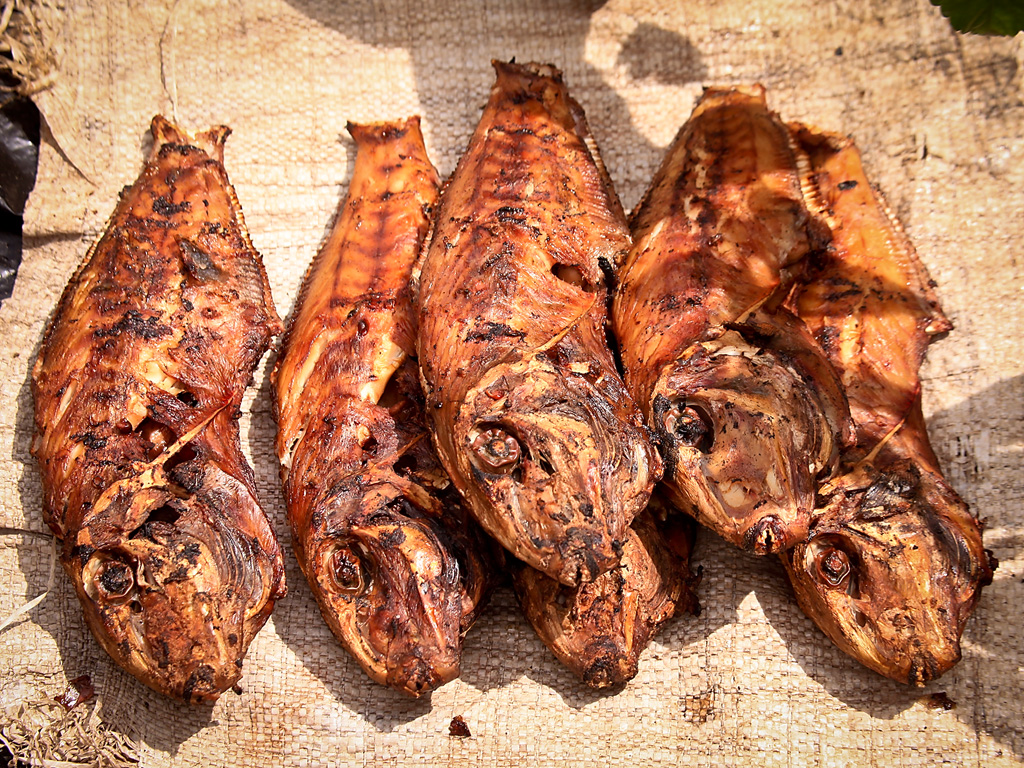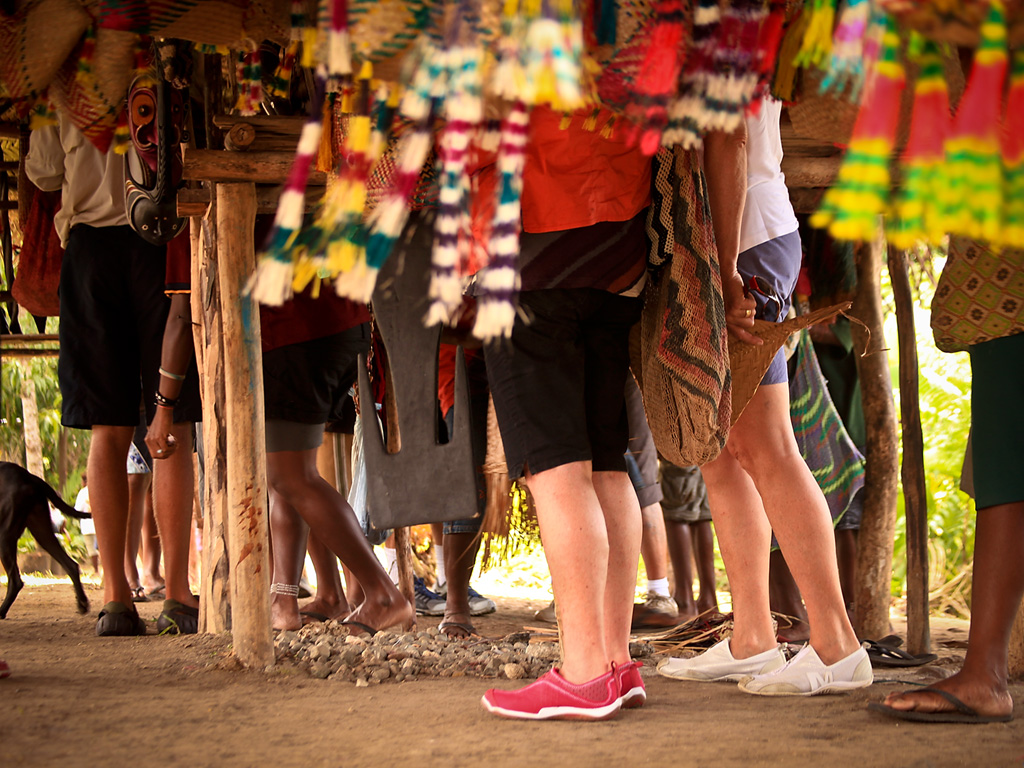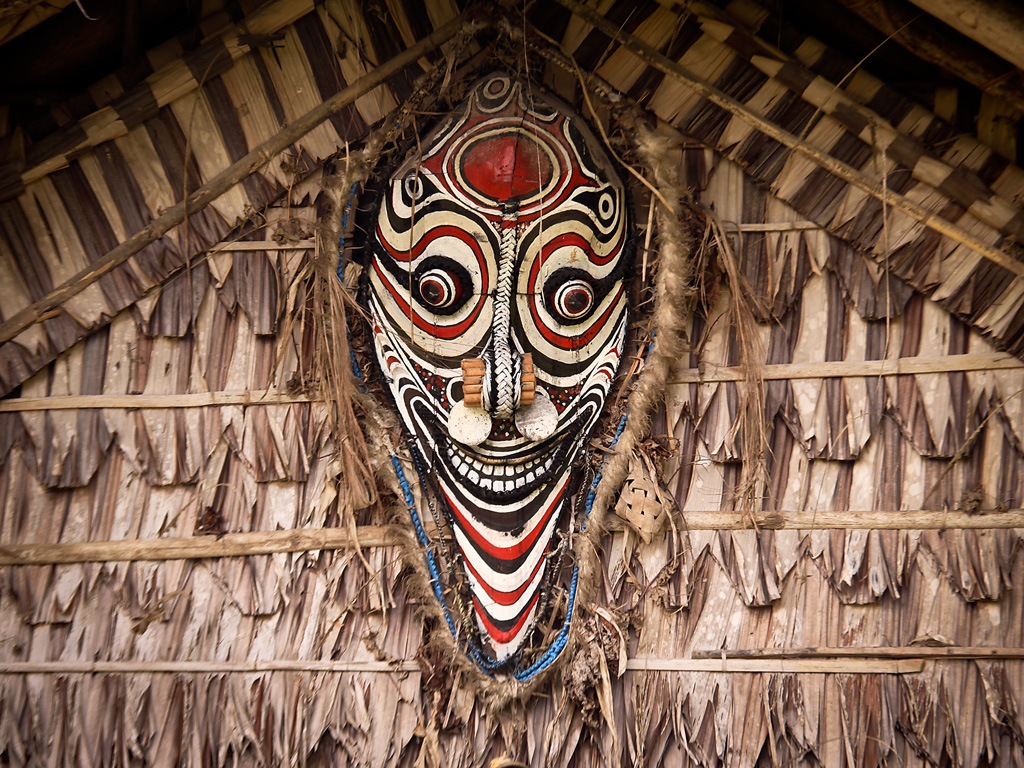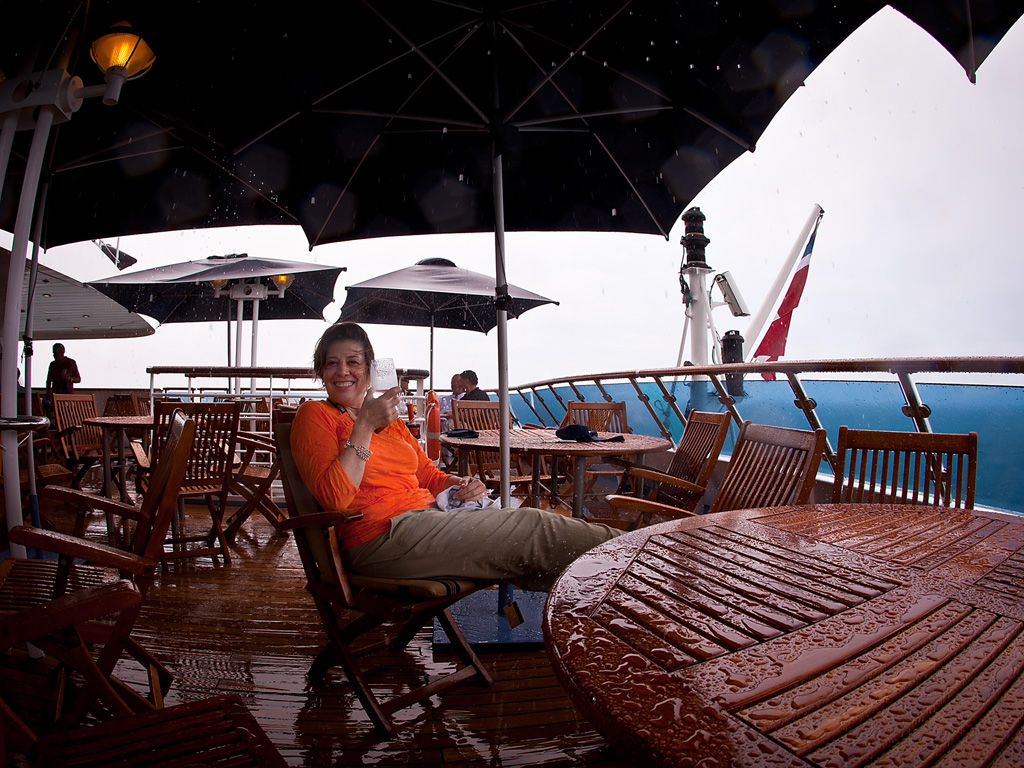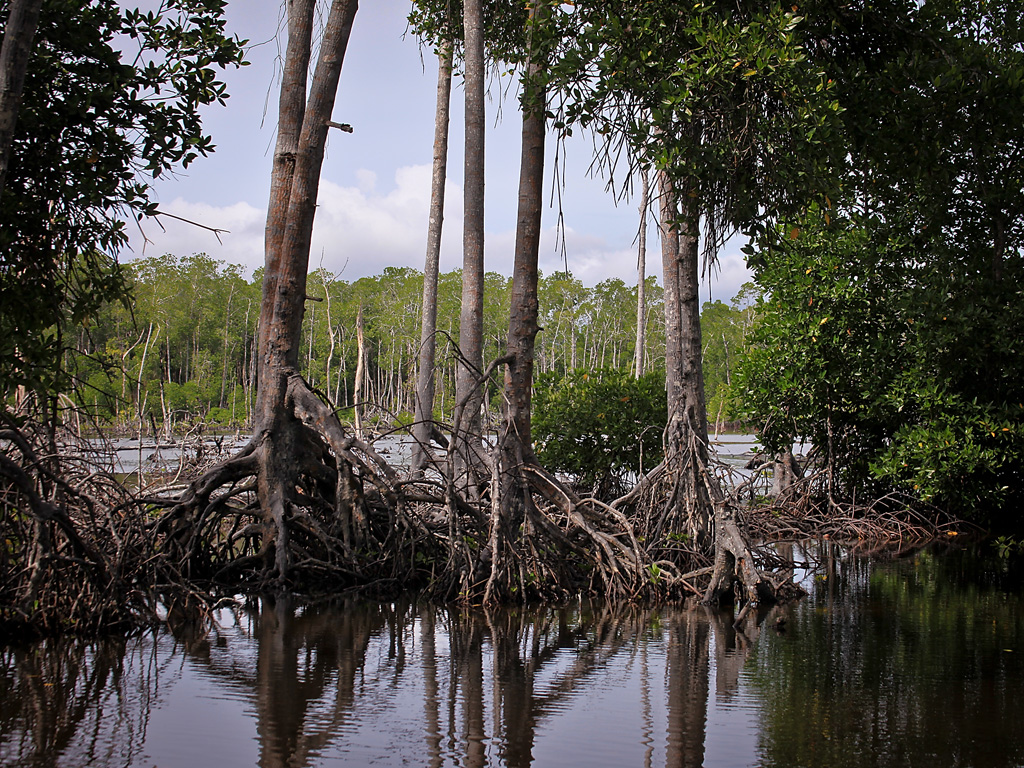 Wewak, Papua New Guinea

After a restful day at sea our arrival at our next port-of-call is imminent and we are just finishing breakfast as we come in sight of our destination, Wewak.
A jumble of rigging from ships moored in the harbour
Wewak, located on the northern coast of New Guinea, is the capital of the East Sepik province of Papua New Guinea and it's the largest town between Madang and Jayapura. Between 1943 and 1945, during World War II, Wewak was the site of the largest Japanese airbase in mainland New Guinea. Directly west of the town centre is a peninsula known as Cape Wom, which was the site of the surrender of Japanese forces in New Guinea.It's still early, around 08:00, as we approach the wharf, but there are a few curious locals who want to see what we are up to.
Two of the locals in their dugout canoe
It's not long until we come alongside our berth at a small wharf not far from the centre of town, Captain Frank manoeuvres the Orion until it gently comes to rest nestled next to the wharf.
Mike looks on as the ship is berthed
As we congregate on deck 6 we can see the local performers assembling to present to us their official welcome to the region. Today their costumes are a riot of yellow flowers and grasses.
Male dancer with a ceremonial hand drum
The chief is resplendent in an amazing costume of jewellery, headdress, feathers, flowers and beads.
The chief
There is, from what I can make out, a symbolic representation of a bird with a beautiful painted mask.
Symbolic bird
As well as the Chief and the Bird there are many dancers both male and female who are performing for us.
Woman dancer
Today is going to be a hectic one as we have quite a lot to see and the ship sails early at approximately 14:00 hours. Our first destination is the Cape Wom Memorial Park at the site of the Japanese surrender. We head through town in our little bus convoy. It's Sunday morning and everyone seems to be on their way to church. Cape Wom is about 20 kilometres north west of the town, at one stage the road passes right along the coast through a thick mangrove swamp.
Mangrove Swamp
Arriving at the memorial park there is a long colonnade of palm trees leading to a pyramidal cairn which holds a plaque detailing the surrender ceremony.
Cape Wom Memorial Park
At the base of each palm tree is a small concrete block holding a plaque to those who lost their lives here.
Pte. R.N.Addison of the 2/4th Australian Infantry Batallion
Of course there are lots of curious children who show us around and pose for pictures.
Local kids at Cape Wom
Back in the buses, we head back toward town and a spot called Mission Hill and Boy's Town. Mission Hill is inland from the main town and was settled by Catholic missionaries during 1912 and that's where it got it's name.
View of Orion from Mission Hill
The area is also known as Boy's Town, a home for wayward boys founded in 1959 and used until the 1970's. Today it's a Catholic retirement centre for missionaries. There is a church at the top of the hill and a Japanese War Memorial.
Japanese War Memorial
The memorial has inscriptions in Japanese and English. The memorial reads in English: "In memory of the brave soldiers who paid the supreme sacrifice for their countries Japan, Australia, American and New Guinea during World War 2 From 1941-1945. We sincerely hope that or men will never again engage in war but that a deep spirit of friendship may exist between all"Leaving Boy's Town we headed down to where the buses were parked but rather than get aboard we were lead by a couple of guides down a narrow path into the jungle that covers most of the hill. As we trekked down the hill we came across an old Japanese Anti-aircraft gun emplacement that was still in reasonable condition.
Japanese Anti-aircraft gun
Apparently in the jungle around this area there are six emplacements, an old trailer and a fair bit of wartime debris scattered about.
Not much further on we came across another of the emplacements, this time there were a few kids perched up on the gun watching us as we shuffled past.
Kids on the gun - 360 Panorama
After a bit of slipping and sliding we'd climbed back up the hill and this time it was into the buses and back toward town. As we entered the town and approach the local market there are people everywhere. Now that the church services have finished everyone is out buying food, heading home so the streets are crowded.We've come to the Dagua market, at the west end of the town's main shopping strip. You enter the market through a small alley between two tin sheds and thread your way past market stalls set up in the alley.
Dagua market alley
At the end of the alley you come out onto a large open area that is quite colourful and there are multicoloured umbrellas shading a wide range of foods. There are a few small trinkets for sale but primarily it's a produce market.
Selling peanuts
Everyone seems a bit surprised to see us but all in all they are very friendly as we make our way around the stalls gawking at the strange foods on display.
A welcome from one of the guys at the market
Even though it's a bit overcast it's still a hot day and climbing around in the jungle makes it feel even hotter. There's not much shade in the market itself and the dried fish is looking and smelling a bit 'ripe' in the sun.
Dried fish on display
We've been warned about buying and eating local food so we steer clear of trying anything but just as we get back on the buses I see that a couple of people have scored fresh coconuts and I wish I had one.Our final stop before we head back to the ship is a small artefact market selling lots of bilums (string bags) and sculptures. The bags are all under cover in a small dirt floor shed, hanging from the roof beams. It's quite funny just to see everyone's legs sticking out under the bags.
Artefact Market
There's a traditional building just next to the market that has a beautiful painted mask attached near the peak of the roof .
Painted Mask
We buy a couple of bilums but you have to be quick as there seems to be a bit of a shopping frenzy going on, I don't know how some of these people are going to get these large sculptures back home!It's time to head back to Orion and leave Wewak, in fact it's where we leave Papua New Guinea as our next port of call will be Jayapura in Papua Province controlled by Indonesia.We're pretty tired by the time we get back on board so Kelly and I head to the bar and grab a beer to enjoy on the Delphinus deck. Just as we head out on deck it starts to bucket down, but hey it's warm, we have a large umbrella above us, life is good.
A beer on the Delphinus deck